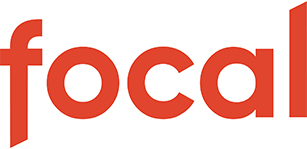 Foundation for professional training in cinema and audiovisual media
Production Value 2022
The European Scheduling & Budgeting Workshop
From 08 to 16 January 2022
Lausanne, Switzerland
Production Value is an 8-day residential workshop on scheduling and budgeting European feature films and limited series with budgets ranging from 3 million to over 15 million. Working in teams of two, 14 upcoming line producers/production managers and assistant directors (juniors) from all over Europe are assigned real projects in development, as brought to the workshop by their directors and producers. Teams are coached by top-level European line producers and assistant directors (seniors). Additional experts in visual effects, post-production and sustainable filmmaking are part of the process. Directors and producers play an important part: they join the workshop towards the end to discuss the various concepts, options and results. The workshop is completed by plenary sessions dealing with general topics related to producing and assistant directing, and by case studies from the seniors.
The training focuses on the skills necessary to schedule and budget ambitious and complex projects. Emphasis is placed on understanding various European working conditions. Production Value also promotes the collaboration and creative partnership between assistant directors and line producers and their counterpart producers and directors. The respective annual editions of Production Value also address the current challenges and changes facing the film industry and integrate them into the training process.
Production Value is a training initiative organized by FOCAL Switzerland in coproduction with the Norwegian Film Institute, the Swedish Film Institute and the Finnish Film Foundation, with the support of the Compensating Measures of the Swiss Federal Office of Culture FOC.