Essential Legal Framework 2016
Clearing Rights for Film and TV
Participants

Professionals from the film and television industry, such as producers, distributors, commissioning editors, bankers, directors, writers, TV broadcasters and lawyers

Date and venue

Wednesday 13 to Sunday 17 April 2016, in Berlin, Germany

Registration deadline

No application procedure, no registration deadline!
Seats will be allocated on a first come, first served basis.
For detailed information and registration, kindly consult → www.epi-media.eu or contact the Erich Pommer Institut in Potsdam/Germany +49 (0)331 721 2886
→ rubanovits@epi-medieninstitut.de
→ www.epi-media.eu

Fee

For Swiss participants, including accommodation and meals:
1st person € 1'000.-
2nd person from the same company: € 750.-
For Swiss participants without accommodation, but including meals:
1st person € 550.-
2nd person from the same company: € 400.-

Language(s)

English
The Erich Pommer Institute offers training events that are designed to meet the specific needs of the European audiovisual industry. The goal is to enable film and TV professionals to update and deepen their knowledge fast and effectively. The workshops offer compact information with an emphasis on legal and financial aspects and can be booked separately.
Training Events in 2016:
Clearing Rights for Film and TV: 13.-17.4.2016 (see below)
European Co-Production - Legal and Financial Aspects: Autumn 2016 in Berlin
Digital Strategies - Financing, Marketing and Distribution 2.0: Autumn 2016 in Barcelona (tbc)
e:training European Co-Production: ongoing - start anytime
---
Clearing Rights for Film and TV
Scripts based on real stories, a Warhol poster in the background of a scene, and a protagonist humming a Robbie Williams song - not all rights contained in a script or a film are that obvious. Only a detailed analysis can avoid costintensive pitfalls. Rights clearance is becoming increasingly important, both nationally and internationally. This seminar and workshop offers the practical knowledge to identify and clear rights fast and effectively. Teaching will combine theoretical and practical work on the case including best practices and strategies.
Examples and case studies include:
30 ROCK, SATURDAY NIGHT LIVE, BORAT, ITALIAN FOR BEGINNERS, WILBUR WANTS TO KILL HIMSELF, DEAR WENDY
Topics
Clearing personality rights
Clearing music rights
Clearing rights for documentaries and factual entertainment
Trademarks and artworks in film and TV
Who is paying? How E & O insurances work
Global perspective: Cases in different national jurisdictions
Speakers, a.o.

Dr. Martin Diesbach, Partner, SKW Schwarz, Germany
Gillian M. Lusins, Vice President | Intellectual Property Counsel, NBC Universal, USA
Stephen J. Sass, Senior Vice President, Legal Affairs, HBO, USA
Anders Kjærhauge, Head of Legal Affairs, Zentropa, Denmark
Caroline Kean, Partner | Litigation, Wiggin LLP, UK
Christopher Newton, Managing Director, Principia Underwriting, UK
Kai May, Partner, Unverzagt von Have, Germany
Katharina Domnick LL.M., Attorney at Law, Noerr LLP, Germany
Henning Brehm, Graphic Designer, Design Tourist, Germany
Proposed by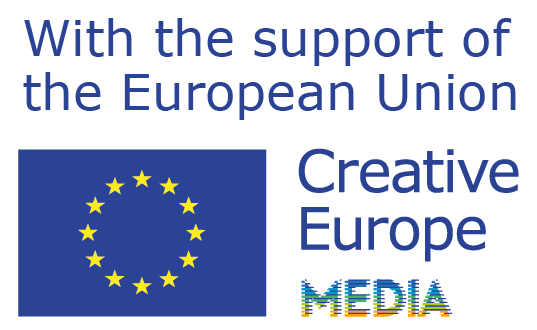 Supported by

Brehm & v. Moers
Medienboard Berlin-Brandenburg
NOERR LLP
SKW Schwarz Rechtsanwälte
Unverzagt von Have
Organization:
Erich Pommer Institut: Dina Rubanovits (Manager International Training)