Production Value 2011 in Sweden
Production Value is Like Viagra !
The 5th edition of the Production Value workshop took place in Lindingö (Sweden) from 8 to 15 January 2011. 6 Junior Line Producers, 6 Junior Assistant Directors, 10 Directors and Producers and 6 Seniors as Tutors, coming from 13 European countries, gathered together for this workshop focusing on the process of budgeting and scheduling 6 feature films in development. The workshop — co-produced by FOCAL (Switzerland), the Norwegian Film Institute (Oslo), the Swedish Film Institute (Stockholm) and the Austrian Film Institute (Vienna) — was supported by MEDIA TRAINING, a program of the European Union.
Production Value 2011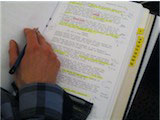 Filmmaking requires skill and commitment. Filmmakers know that very well and Producers and Directors can be tough people to be with at times. Yet, one must stress that Assistant Directors and Line Producers, as professionals handling the schedule and the budget, need too to be skillful and committed. Any underestimation in time and money to deliver a sequence or a day can lead to fierce confrontation, with Assistant Directors and Line Producers being caught between the Producer and the Director. And the only solution to avoid this, is hard work, communication and passion.
During the 5th edition of Production Value all this came true again for our 12 participants. Most of them had not realized before how much work our unique process would require of them. Some of them were not even ready to undertake it. Yet, all of them finally threw themselves into it and turned it into a personal and professional challenge. As in every edition, the point always comes in which the Seniors ask themselves: will my Juniors make it and to which extent should I interfere to make sure that Producers and Directors will be delivered a sensible plan for their movie?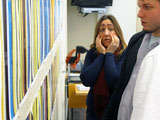 Let's be very clear: in this edition, ultimately, every Junior delivered. They worked overnight, brainstormed like very few did in the past, but in the end stood up in front of the Producers and Directors, ready if not fresh. This is what makes Production Value so special: Juniors are guided by their Seniors but they are encouraged to make their own creative decisions in how to approach the project they are assigned. They have to absorb many new parameters, starting with how crews work in different countries. None of them left the workshop like they entered: they are empowered by the way they can actively be part of the creative process of filmmaking, instead of just executing the job.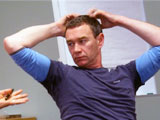 A regular Senior for the last 4 editions, Assistant Director Stuart Renfrew (Stephen Frears' last 6 films, BRIDGET JONES' DIARY), would come back again every year. For him, this is the only place where "we can address the business just like it is. I wish it existed when I started". On being asked how he approaches an offer to assist a Director he doesn't know, Stuart said: "I try to think about that I have to stand behind the Director 10 hours a day. Can I or do I want to be around this Director?". In other words, the job is too difficult to be only a job.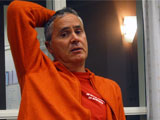 It was the first time that Alberto Mangiante (Giuseppe Tornatore's last 3 films, THE TOURIST) was with Production Value. As one of the most-sought after Assistant Directors in Italy, both by local and international filmmakers, Alberto is the last one to be naive when taking up an assignment: "If you feel unsecure as 1st AD, you have too force the director to explain what he/she is expecting. Something is wrong if the director doesn't communicate. Unfortunately, if the Producer doesn't have a good relationship with the Director, they often try to go through the 1st AD". He praised too Production Value as one of the most invaluable plate-forms for European filmmakers and commented during the final evaluation: "We must be proud to be around the most beautiful people. I will tell the world".
With almost 50 years of experience in the film industry, Italian Line Producer Laura Fattori (gangs of new york, KUNDUN, THE legend of 1900) still believes that "Anxiety keeps us alive in this kind of job". To overcome it partly, she proposes the rule of always "saying NO to Directors and Heads of Departments until you are half-way through the movie". For her second participation in Production Value after PV08, she felt blessed with 2 terrific Juniors.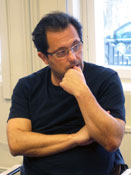 "Most problems in our business are personality-related problems", admits Senior Line Producer José Luis Escolar (AGORA, KNIGHT AND DAY) "and at times, it can be very tiring and depressing". For him, "Producers don't want to know why you go over budget, they just want you not to go over budget!". However, he doesn't plead for covering your a…: "If I believe in a budget, I don't need contingencies. Providing I have full power." Jose Luis has been tutoring at PV07 and PV09 and he is the one who claimed in the final evaluation: "Production Value is Viagra!"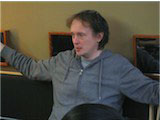 For his 3rd participation in a row as Senior Line Producer, Norwegian Kaare Storemyr [l.] (I AM DINA, ABERDEEN) got challenged by one of the projects he was assigned as a Senior: "I must admit that the magnitude of that project was even a challenge for me", adding that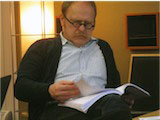 "In this business, you should not be afraid of talking money but in this case, the numbers were very really frightening!". The challenge was tough too for our VFX Consultant Frank Schlegel [r.] (V FOR VENDETTA, SPEED RACER) who had to breakdown each sequence into so many effects that the entire team working on it felt it would be endless…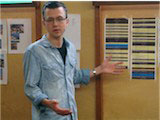 This project was called "A FISTFUL OF DEAD" and it was up to Junior Assistant Director Daniel Màlmen (Sweden) and Junior Line Producer Essi Suomela (Finland) to attempt scheduling (in about 80 days) and budgeting (for around 25 Mio USD) what can be easily described as the most complex project ever brought to Production Value.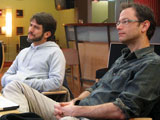 This film is mix of horror and western, with a combination of crazy stunts and all kinds of special effects (mechanical, prosthetics, visual) and a strong visual flair. It was written and will be produced by David Neno de Bartolome and Rico Torres (Spain). Both filmmakers were amazed by the amount of work invested by their Juniors and for the first time, they could somehow see it, in front of their eyes, scene by scene, effect by effect.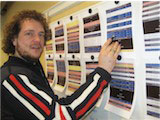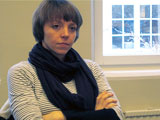 Another exceptional challenging project was for sure "THE PORNOGRAPHER". A compelling tale set in Norway at the turn of 1900 telling the story of a photographer who falls for the female "part" of siamese twins and tries to save the creature. Upon supervision by Frank Schlegel and the other Seniors, it took a great deal of effort for Junior Assistant Director Olaf Westra (Netherlands) [l.] and Junior Line Producer Viola Fuegen (Germany) (r.) to come up with viable options to shoot the film for a somehow modest budget.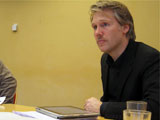 Just like it happens for every project, Producers Finn Gjerdrum [l.] and Stein Kvae [r.] were associated in the last couple of days and could benefit not only from the work of the Juniors but also from the expertise of the Seniors on what will remain a magnificent but very difficult project to be directed by acclaimed-director Erik Poppe.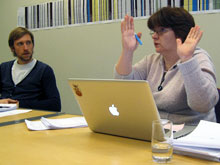 Some projects look simple but they are not, and Production Value's process puts that in evidence. Just like "OUT OF THE SHADOW", a period drama about the life of Felix Mendelsohn's sister, the true composer of his work, to be directed by Italian Illaria Borelli.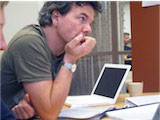 Set in different countries with financing crossing over and languages mixing, it was a good exercise for Junior Assistant Director Roger Schweizer (Switzerland) and Junior Line Producer Monique Marnette (Belgium). They managed to come up with the almost exact budget that its Producer Felix Blum (Germany) wanted. He therefore left the workshop re-assured about the configuration of his project. A classic case of double check whereby Production Value's Juniors and Seniors give a new assessment of the foreseen strategy.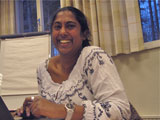 Slightly more tricky was "THE MISSISSIPPI SISTERS" assigned to Junior Assistant Director Igor Godina (Slovenia) [r.] and Junior Line Producer Malini Ahlberg (Sweden) [l.]. Take a choir of middle-aged female singers and make them travel by bus from England on through half-a-dozen American States and you have your AD/Line Producer's nightmare. Working back and forth on several options, taking some creative decisions, our Juniors managed to deliver – with the collaboration of Producer Sascha Hecks (England) - something workable preserving this character-driven lovely and moving story.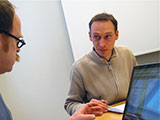 "MARY'S RIDE" was a different case which is very-well known to Line Producers: doing a country in another one. In this case, this art-house version of the story of Mary Stuart was about to do Scotland in Ireland. Surely a period piece but not an epic: it was Andrea Staka's [l.] wish as Producer (Switzerland) to infuse the spirit of keeping things contained and feasible without sacrificing believable backgrounds. The challenge was taken up by Junior Assistant Director Karolina Koltun (Poland) [r.] and Junior Line Producer Sebastian Schelenz (Belgium). It involved a really tricky part : galley scenes transferring Mary Stuart from France to Scotland, for which almost every option has been investigated.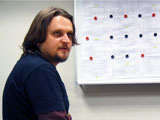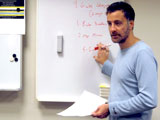 Last but not least, a similar case of do Sweden in the 80ies in Germany, was quite a tough one for Junior Assistant Director Andrius Brazas (Lithuania) and Junior Line Producer Malcolm Scerri Ferrante (Malta). Financing opportunities often force Producers to make unnatural move and with this comes along many uncertainties: would the local crew work my way?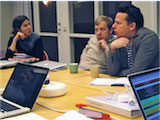 Do we really make films in the way just because we all speak good English? This exciting thriller called "THE STEEL SPRING" was a good playground for our team but not only: they try to serve Producers Fredrik Heinig [r.] & Mathilde Deyde [l.] and their director Henry Selder Moore (middle) (Sweden) who joined the process involved in the last part of the workshop.
Production Value's process is not only made to profit to film professionals. Film funders can find it attractive too as a tool for the continuing education of their people: when you are sitting at the desk dealing the whole day long, it's hard to know what kind of work is behind any application. So, for the third edition, we were pleased to offer to Sara Nordlund from the Swedish Film Institute and Lucia Schrenk from the Austrian film Institute the opportunity to participate as Observers and as such, to serve as small hands for the many additional researches that most projects required.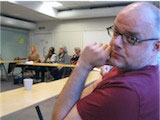 Just like every other edition, Production Value 2011 in Sweden proved to be a significant contribution to enhancing the creative partnership between Assistant Directors & Line Producers and Producers & Directors. There were definitely delicate moments requesting careful monitoring from our Seniors and Head of Studies Denis Rabaglia (helming the workshop for the 5th time) but ultimately, the results were outstanding. So let us give the last word to 2 Juniors whose fine lines deserved to be remembered: "I realized that line producing is actually about producing the lines" (Sebastian Schelenz) and "In my country, we don't schedule the problems, we schedule around the problems!" (Igor Godina).
Projects
| MARY'S RIDE | Switzerland / Ireland / France |
| --- | --- |
| Junior Line Producer | Sebastian Schelenz — Belgium |
| Junior 1st AD | Karolina Koltun — Poland |
| Senior Line Producer | Kaare Storemyr — Norway |
| Senior 1st AD | Alberto Mangiante — Italy |
| Guest Participant | Andrea Staka — Switzerland (producer) |
| THE PORNOGRAPHER | Norway / Sweden / Denmark / Germany |
| --- | --- |
| Junior Line Producer | Viola Fuegen — Germany |
| Junior 1st AD | Olaf Westra — Netherlands |
| Senior Line Producer | Jose Luis Escolar — Spain |
| Senior 1st AD | Stuart Renfrew — UK |
| VFX Consultant | Frank Schlegel — Germany |
| Guest Participants | Finn Gjerdrum — Norway (producer) |
| | Stein Kvae — Norway (producer) |
| THE MISSISSIPPI SISTERS | UK |
| --- | --- |
| Junior Line Producer | Malini Ahlberg — Sweden |
| Junior 1st AD | Igor Godina — Slovenia |
| Senior Line Producer | Laura Fattori — Italy |
| Senior 1st AD | Alberto Mangiante — Italy |
| Guest Participant | Sascha Hecks — producer (UK) |
| A FISTFUL OF DEAD | Spain |
| --- | --- |
| Junior Line Producer | Essi Suomela — Finland |
| Junior 1st AD | Daniel Malmen — Sweden |
| Senior Line Producer | Kaare Storemyr — Norway |
| Senior 1st AD | Stuart Renfrew — UK |
| VFX Consultant | Frank Schlegel — Germany |
| Guest Participants | Rico Torres (co-writer & co-producer) |
| | David Neno de Bartolome (idem) |
| THE STEEL SPRING | Sweden / Germany |
| --- | --- |
| Junior Line Producer | Malcolm Scerri Ferrante — Malta |
| Junior 1st AD | Andrius Brazas — Lithuania |
| Senior Line Producer | Jose Luis Escolar — Spain |
| Senior 1st AD | Alberto Mangiante — Italy |
| VFX Consultant | Frank Schlegel — Germany |
| Guest Participants | Fredrik Heinig — Sweden (producer) |
| | Mathilde Deyde — Sweden (producer) |
| | Henry Moore Selder — Sweden (director) |
| OUT OF THE SHADOW | Germany / Italy / Belgium / France |
| --- | --- |
| Junior Line Producer | Monique Marnette — Belgium |
| Junior 1st AD | Roger Schweizer — Switzerland |
| Senior Line Producer | Laura Fattori — Italy |
| Senior 1st AD | Stuart Renfrew — UK |
| Guest Participant | Felix Blum — Germany (producer) |
Production Value 2011 was proposed by
FOCAL
Norvegian Film Development
Austrian Film Institute
Swedish Film Institute
with the support of
The MEDIA Programme