Are you a Producer with a Project to Schedule & Budget?
EXT
Morning
Applications from producers and directors wishing to propose a feature film to schedule & budget at Production Value are open until 20 November 2020 at studies@productionvalue.net
INT
Morning
Production Value is a workshop that can assist European Producers and Directors to address all issues involved in the budgeting & scheduling of their future projects.
INT
Evening
If you have a feature film or a limited series project with a medium-range or high budget, a complex shoot and sophisticated post-production, or just a film with many options still open and questions not yet answered, then Production Value is THE place where you can deal with all these aspects in a quiet, honest and highly-professional environment.
INT
Evening
The workshop offers expertise at the highest level, defining — and often solving — the main issues related to the making of your project, during the financing period or before you are about to greenlight the project.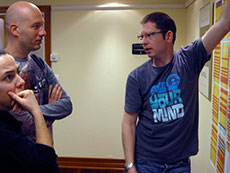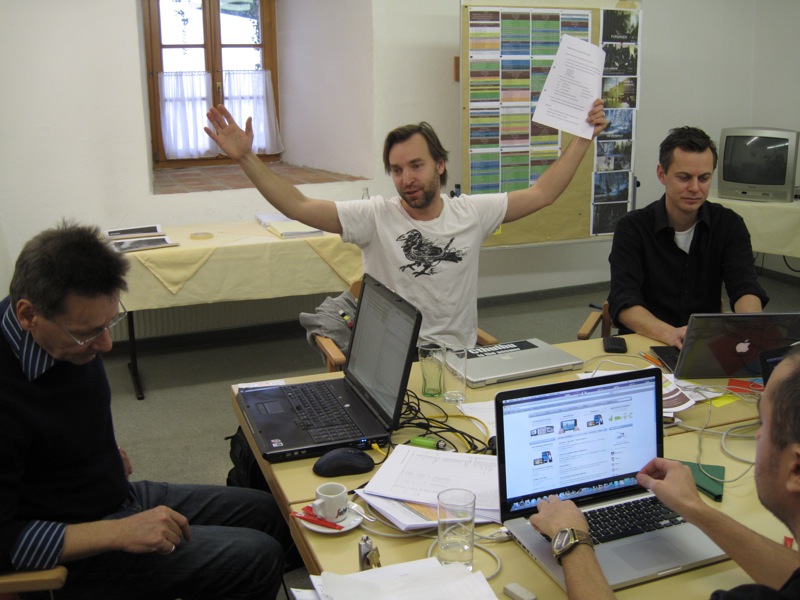 EXT
Evening
Production Value is intended to be a win-win situation for the Juniors and the Producers and Directors : the Juniors get real projects to work on, while the Producers and Directors get free and detailed budgets and schedules.
EXT
Day
Please note however that the workshop only focuses on so-called "below-the-line" costs, i.e. excluding costs related to main cast, director, writer(s), producers' fees and overheads — all of which remain exclusively the prerogative of the Producer.
EXT
Day
At the end of the workshop, schedules and budgets (and comments by the Seniors and Juniors) are delivered to the Producers in MM Scheduling 5 and MM Budgeting 7, as well as PDF files.
The main benefits to your project of your participation in Production Value are:
Elaboration of budgets and schedules reflecting the state of the circumstances and facts given
Neutral expertise and evaluation of your film project by leading European Seniors
Environment favouring discussions about the ramifications of your creative vision
Experience of sharing your creative vision with creative 1st AD and line producers (instead of just asking them to execute it)
Better understanding of co-production implications
Access to a network of talented assistant-directors and line producers
Simulation of the impact of regional and tax funds on the financing of your project
We welcome film projects from all over Europe, inasmuch as they meet the following criteria:
An English-speaking version of the script must be available
The project must include a certain level of complexity, like many locations, different countries, studio shoot, presence of children, on-set special effects and stunts, Visual Special Effects, etc…
The project is preferably conceived as an international coproduction between 2 or more European countries.
The estimated budget should be of 3 mio Euro minimum, but higher budgets are most welcome.
The Producer of a feature film must set the main framework of the project by filling in a specific questionnaire.
If you have a TV series project, do not fill the above questionnaire but get in touch directly with the Head of Studies at studies@productionvalue.net.
Before the workshop, Producers must be available online for further questions by the Seniors and Juniors.
Producers and, if possible, directors are expected to attend the workshop for the last 2 days of the workshop (22 and 23 January 2021, travel on 21 January).
INT
Evening
We guarantee the confidentiality of the projects brought to the workshop.
EXT
Day
The participation fee amounts to 300 € for each selected project, including travel to Retz or Vienna and accommodation for 3 nights for 1 producer and 1 director or showrunner per project.
INT
Evening
Although attendance to the workshop is a prerequisite for the projects selected, we are aware that travel restrictions due to COVID-19 may change your plans at short notice. Please apply anyway, and we will find a solution to make it work somehow.
INT
Evening
Not convinced? – Well, then, read what some producers of PV13 think about it.
Applications are now closed