The Production Value tutors
INT
Morning
To coach and monitor the budgeting and scheduling process of the projects within the workshop, Production Value has assembled a unique Pool of top-level European line producers and 1st assistant directors.
INT
Evening
Their most estimable experience (more than 15 films each) ranges from complex action films to shoots with a small crew on the other side of the world. They come from all over Europe and have worked with some of Europe's top directors and producers.
EXT
Day
The final list of tutors is confirmed only in December of each year, prior to the January workshop, since the Production Value Tutors are all much sought-after professionals. The workshop is thus obliged to take into account last-minute engagements.
INT
Evening
An additional visual special effects supervisor is also available to the juniors with projects involving VFX, to help them find and budget appropriate creative solutions. On the top, a post-production supervisor also joins the workshop to tailor the post budgets of each project according to the latest digital workflow technology.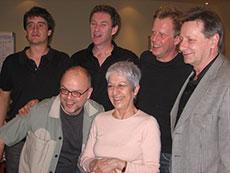 INT
Morning
Meet the tutors of the past editions of Production Value — most of them will be returning to the next editions of the workshop!

JOSÉ-LUIS ESCOLAR — Senior Line Producer — Spain (2007, 2009, 2011 & 2015)
Over the years, Jose Luis Escolar has been line producing international and domestic productions in Spain, adding major titles (including AGORA, KNIGHT AND DAY, CLOUD ATLAS, KINGDOM OF HEAVEN, the libertador) to his career of over 30 films.
José-Luis Escolar on IMDb.com


FELIX BERGÈS — VFX Supervisor — Spain (2013)
A partner of VFX company EL RANCHITO, Felix has become immensely popular in the world of VFX for the tsunami sequences in THE IMPOSSIBLE by J.A Bayona. His previous works include the VFX of some of the best Spanish films of the decade, including AGORA by Alejandro Amenabar.
Felix Bergès on imdb


LAURA FATTORI — Senior Line Producer — Italy (2008 & 2011)
After 40 years in the business, Laura Fattori has recently been in charge of 3 films by Martin Scorsese shot in Europe (KUNDUN, GANGS OF NEW YORK, THE LAST TEMPTATION OF CHRIST), as well as 2 films by Giuseppe Tornatore (THE LEGEND OF 1900, THE UNKNOWN WOMAN).
Laura Fattori on IMDb.com

DANIELA FORN MAYOR — Senior Assistant Director — Spain (2010, 2013 & 2016)
Leading female 1st AD, Daniela has assisted on films by many different Spanish directors as well as Woody Allen's VICKY CRISTINA BARCELONA and Brad Anderson's THE MACHINIST and TRANSSIBERIAN. The challenge of THE IMPOSSIBLE by J.A. Bayona occupied her for almost a year.
Daniela Forn Mayor on IMDb.com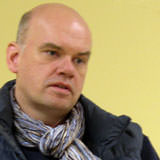 UDO HAPPEL – Senior Line Producer – Germany (2015 & 2018)
Working as line producer on German-speaking productions (mini-series BRECHT and Caroline Link's WHEN HITLER STOLE PINK RABBIT) as well as international productions (IRON SKY: THE COMING RACE). Udo is also a regular completion bond representative on other films.
Udo Happel on IMDb.com


NICOLAS IMHOF — VFX Supervisor — Switzerland (2007, 2008 & 2009)
After some years in Hollywood as VFX Technical Director (SPEED 2, STUART LITTLE, SCOODY DOO), Nicolas Imhof has settled back in his home country, where he now works as a production designer and VFX supervisor.
Nicolas Imhof on IMDb.com


MARCEL JUST — Senior Assistant Director — Switzerland (2007)
With more than 40 films to his credit (including world successes VITUS and HANNAH ARENDT), Marcel Just has worked extensively on Swiss and German productions.
Marcel Just on IMDb.com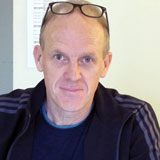 SCOTT KIRBY — Senior Assistant Director — Germany (2009, 2014, 2017 & 2019)
American-born Scott Kirby moved to Europe over 25 years ago, and has since worked extensively on American productions shot in Berlin (V FOR VENDETTA, THE BOURNE ULTIMATUM) as well as A-class arthouse films (A MAN WANTED MAN, THE VOICES), enjoying a specific long-time relationship with FATIH AKIN and TERRENCE MALICK with 3 films with each director.
Scott Kirby on IMDb.com

OLIVER LÜER — Senior Line Producer — Germany (2013)
Oliver's experience has brought him to be in charge of 2 Roman Polanski's films THE PIANIST and THE GHOST WRITER. He has also line produced films like WALKYRIE by Brian Singer and ALBERT SCHWEIZER in South Africa.
Oliver Lüer on IMDb.com


ALBERTO MANGIANTE — Senior Assistant Director — Italy (2011 & 2015)
One of the leading Italian assistant directors, ALBERTO MANGIANTE has worked regularly with Giuseppe Tornatore, as well as on American productions shot in Italy, such as THE TOURIST, OCEAN'12 and HANNIBAL and Woody Allen's FROM LOVE TO ROME.
Alberto Mangiante on IMDb.com

DAVID MARTINEZ ALVAREZ — Senior Assistant Director — Spain (2008 & 2012)
Working his way up in the Spanish industry, David Martínez Alvarez has collaborated extensively with Director Mario Camus, and was 1st Assistant Director on BAD EDUCATION by Pedro Almodovar. He directed his first feature film FLOW in 2014.
David Martínez Alvarez on IMDb.com

MARCO VALERIO PUGINI — Senior Line Producer — Italy (2009, 2010, 2012, 2013, 2014, 2017, 2018 & 2019)
With credits like ALL THE MONEY IN THE WORLD, ZOOLANDER 2, LETTERS TO JULIET and the TV series ROME, Marco Valerio Pugini has established himself as a regular line producer for American productions shot in Italy. He was also co-executive producer for Spike Lee's MIRACLE AT ST-ANNA, and producer of the Italian feature films TEMPO INSTABILE CON PROBABILI SCHIARITE and PA-RA-DA.
Marco Valerio Pugini on IMDb.com


PASCAL SALAFA — Senior Assistant Director — France (2007)
With such films as THE DA VINCI CODE, JOYEUX NOEL and BLUEBERRY to his credit, Pascal Salafa was among the most sought-after 1st assistant directors in France, and a founding member and former President of the French Association of Assistant Directors, a.f.a.r. He has now become a producer.
Pascal Salafa on IMDb.com

FRANK SCHLEGEL — VFX Supervisor — Germany (2010, 2011, 2012, 2014, 2015, 2016, 2018 & 2019)
Both Visuel Effects and Model Supervisor, Frank has worked extensively on German and American movies shot in Berlin, including the Wachowsky's Brothers' productions V FOR VENDETTA, NINJA ASSASSIN, SPEED RACER and Wes Anderson's GRAND HOTEL BUDAPEST. His latest work include the children films JIM KNOF AND LUKE THE ENGINE DRIVER I & II directed by Dennis Gansel.
Frank Schlegel on IMDb.com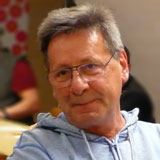 MICHAEL SCHWARZ — Senior Line Producer — Germany (2008, 2010, 2014, 2016, 2017, 2018 & 2019)
Since 1988 has worked as a production manager and, later, as a line producer for numerous German and international feature films, with directors such as Roman Polanski (OLIVER TWIST) and Wim Wenders (FARAWAY, SO CLOSE). He has line produced seasons 1 and 2 of the TV series BORGIA as well as the 50-million Euro Europa Corp feature film AMERICAN RENEGADES.
Michael Schwarz on IMDb.com


MATHIAS SCHWERBROCK — Senior Line Producer — Germany (2007, 2008, 2012, 2015, 2016 & 2017)
Be it a big-budget movie or a provocatively small German film, Matthias Schwerbrock gets them made. His credits include more than two dozen films (NIGHTSONGS, DON 2, THE VOICES, THE FIFTH ESTATE) and TV series (THE TRANSPORTER, CREWS AND GANGS), as well as THE INTERROGATION and THE CAKEMAKER as producer.
Mathias Schwerbrock on IMDb.com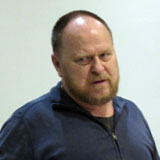 KAARE STOREMYR — Senior Line Producer — Norway (2009, 2010, 2011, 2012, 2013, 2014, 2016 & 2019)
Former DOP, Kaare Storemyr is now one of the most experienced Scandinavian line producers with many titles shooting overseas like THE KING'S CHOICE, the Norwegian hits WOLF SUMMER, A THOUSAND TIMES GOODNIGHT and Academy Award Nominee KON-TIKI. He was Head of Studies of PV17 in Spain & PV18 in Italy.
Kaare Storemyr on IMDb.com

STUART RENFREW — Senior Assistant Director — England (2008, 2009, 2010, 2011, 2012, 2013, 2014, 2015, 2016, 2017, 2018 & 2019)
With more than 30 films to his credit (including TOLKIEN, PRIDE, BRIDGET JONES' DIARY and THE QUEEN for which he won a DGA award), Stuart Renfrew has worked extensively on British and international productions. He has enjoyed a long-term professional companionship with Director Stephen Frears over 6 films.
Stuart Renfrew on IMDb.com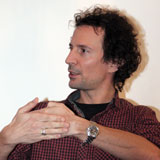 HANS VAN HELDEN — Post-production Supervisor — Netherlands (2013, 2014, 2015, 2016, 2017 & 2018)
Both working as post-production supervisor and visual effects producer, Hans shares his professional career between the Netherlands and Belgium. He is a regular tutor of the training program EPC2 focusing on post-production. For PV17, he also consulted on the VFX of the projects. He has been since appointed as Director of Post-Production for NETFLIX INTERNATIONAL ORIGINALS.
Hans van Helden on IMDb.com

DENIS RABAGLIA originally created and developed the concept of Production Value and has been Head of Studies from 2007 to 2016 and returned in 2019. Born in 1966, the Italo-Swiss Denis Rabaglia is a writer-director with credits like the 1994 Max Ophüls Prize GROSSESSE NERVEUSE and 3 Italian-language feature films (AZZURRO — Best Swiss Feature Film 2001, starring Paolo Villaggio / MARCELLO MARCELLO — 2008 and MY BELOVED ENEMY – 2018 starring Diego Abatantuono), all 3 premiering on the mythical Piazza Grande of the Locarno Film Festival.
Denis Rabaglia on IMDb.com
Applications are now closed