Production Value 2012 in Malta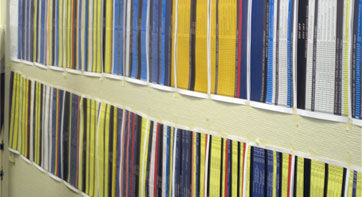 Production Value 2012 in Malta
No Matter What – The Best Job in the World
What the Juniors Say About It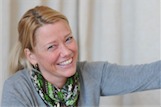 Therese Naustdal, Junior Line Producer, Norway
I felt and I still feel that I have learnt a lot from participating at Production Value 2012. It has opened my eyes for what you need to consider when you are planning a big international film production.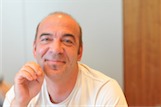 Zoltan Nagy, Junior Line Producer, Hungary
The whole exercise had to be performed under real pressure and stress with short deadlines – the exact same way as it happens in reality. This lifelike situation was dressed up with carefully selected topics (case studies, completion bond system, cost control of film production). But most importantly the idea of combining the respective experiences of "creative partners" (Producers and Directors) and "operational partners" effectively helps to bridge the gap between creative vision and the available financing.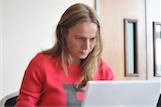 Agne Braziene, Junior Assistant Director, Lithuania
Having an opportunity to work closely with the line producer as well as being a part of my Junior colleague and her Senior discussions on budget was a valuable input into my treasury of movie making knowledge. Actually it was one of the weeks I wished I had lost the need to sleep – every moment spent at the production value was so unique that sleeping felt like a waste of time.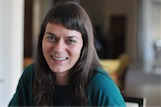 Urska Kòs, Junior Assistant Director, Slovenia
This is a very good experience for Producers because they get an objective view upon their project. Normally Producer comes to Line Producer and AD with some numbers which are not so precise, but here they get a reality. As Juniors are not just stuck to producer's numbers and ideas, they go and investigate, research, calculate and they come with their own proposal how to approach this film and more adequate numbers. At this workshop any Producer gets a complete breakdown, adequate shooting schedule and budget for his project and this is really great, huge work is taken from his shoulders and his eyes are wide open to new ideas.
Evert Van Setten, Junior Assistant Director, Netherlands
One important thing the Seniors showed me is that a first A.D. can be extremely creatively involved in the pre-production phase. In my country we're used to breakdown and schedule a script and not necessarily think about creative solutions for scenes in the script. Being "creative" on my script meant already offering the director ready-made solutions for possible choices on a creative level.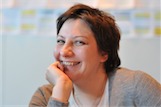 Pia Rickman, Junior Line Producer, Finland
I think one of the tremendous things about Production Value is that the learning experience goes all the different ways;  from Seniors to Juniors and other way around plus from Producers/Directors to Juniors and Seniors and again vice versa.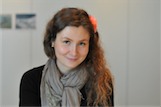 Kaisa Roover, Junior Assistant Director, Estonia
This experience taught me not to get too attached with my plans and to let always thoughts fly easily to new and better solutions for the film. It is like playing puzzle with visions, knowledge, plans, experience and also with coincidence and lot of luck. And I have always loved puzzles! I am an observer and like to listen interesting and smart people talking, it was a bless to me to be in Malta with all these talented people and listen to their stories about  filmmaking, I wanted to treasure every word.
Kristian Nissen, Junior Assistant Director, Norway
Professionally, I feel the workshop has enriched me technically in my breakdown and scheduling, and personally in the co-operation and discussion with all the other participants. It has been challenging to adapt from the small scale production way of thinking, and to a larger scale production with very different expectations.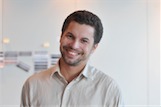 Mike Lundin, Junior Assistant Director, Sweden
I was given a meaty script which included pretty much every ingredient in the filmmaking book: visual effects, special effects, stunts, animals, a period film of epic proportions and massive set constructions. I felt my contribution made a significant difference. Not only do I think I was able to illustrate the minimum amount of days needed to shoot the film and why that is so, but I was also able to contribute creative solutions to the scriptwriting process and how certain choices will facilitate shooting the film in the long run.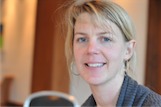 Petra Jönsson, Junior Line Producer, Sweden
It has been a great learning experience but also pretty tough and sometimes stressful. A lot of new things to absorb. Earlier I did not use the MM budgeting software in full. Now I have learned it and that is something I will take with me in my future projects.
Sandra Gigerl, Junior Line Producer, Austria
I have learned that these days many films are made using CGI and post-production. The idea is to shoot plates of all the places that are featured in the movie and superimpose other locations upon them. I found this very challenging and inspiring. It opens up a whole new world of creating landscapes and scenes by just montaging some plates in the background.
Photo Gallery
To pause the slideshow, move your mouse on image.
To continue the slideshow, move the mouse off the image.
Click to download high resolution picture.
Production Value 2012 was proposed by
FOCAL
Norvegian Film Development
Austrian Film Institute
Swedish Film Institute
with the support of
The MEDIA Programme