PRODUCTION VALUE
The European Scheduling & Budgeting Workshop
Production Value 2016 in Netherlands Summary | Full report
EXT
Day
For its 10th edition, PRODUCTION VALUE took place in AMSTERDAM from 9 to 16 of January, 2016.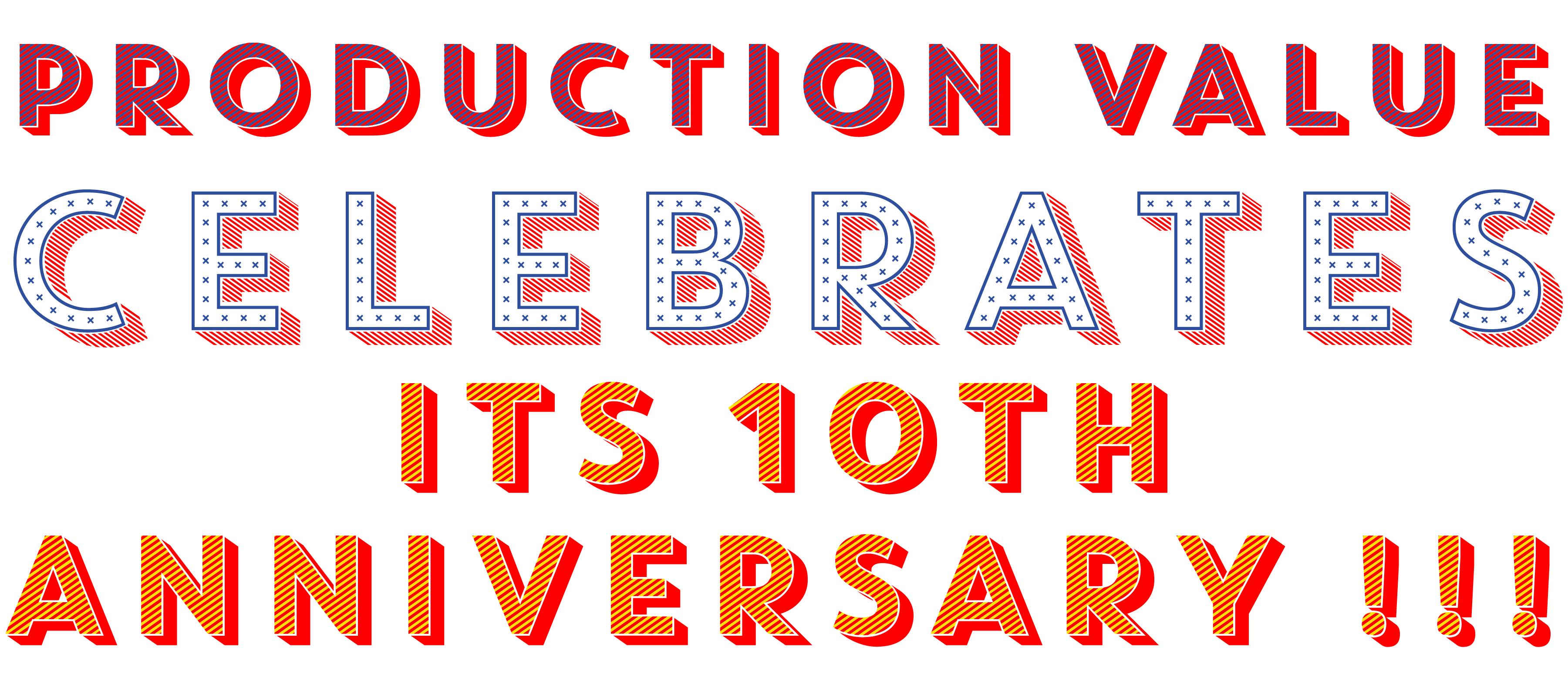 INT
Night
Saturday 16 in Amsterdam – To celebrate the 10th edition, the PV NETWORKING & REUNION PARTY gathered on the last evening 80 people, including 50 past Juniors (out of the 115 we ever trained) and 12 Seniors. A great evening, full of lovely speeches and warm professional companionship !
For the 2016 edition, 12 young professionals from 12 countries (out of the 80 applications from 25 countries) were selected (9 women and 3 men):
Junior Assistant Directors:
Silvia Martinez, Spain
Stefanie Hamann, Netherlands
Salme-Riine Uibo, Estonia
Rikard Waxin, Sweden
Jonas Viken Oby, Norway
Nicolas Neuhold, Austria
Junior Line Producers:
Jonna Enroth, Finland
Joanna Thappa, UK
Andrea Blaser, Switzerland
Fee Buck, Germany
Zdenka Gold, Croatia
Barbara Daljavec, Slovenia
The following Seniors led the scheduling and budgeting process of 6 film projects in development and financing:
Daniela Forn Mayor, Senior Assistant Director (

The Impossible

)
Stuart Renfrew, Senior Assistant Director, UK – (

The Queen, Pride

)
Mathias Schwerbrock, Senior Line Producer, Germany – (

The Voices

)
Michael Schwarz, Senior Line Producer, Germany (

Borgia

)
Kaare Storemyr, Senior Line Producer (

Kon Tiki

)
Frank Schlegel, VFX Supervisor, Germany – (

The Grand Hotel Budapest

)
Hans van Helden, Post-production Supervisor, Netherlands/Belgium
6 European production companies brought their film project to the 2016 edition of the workshop. 8 Producers and 4 Directors joined the workshop for the last 2 days to discuss the results of the Juniors and the Seniors:
SAILING TO FREEDOM

(The Factory, Estonia — Producer Meelis Niinepuu & director Peeter Rebane)

AMUNDSEN – POLE OR DEATH

(Friland Productions, Norway – Producer Christian Fredrick Martin & Director Roar Uthaug)

THE ALBION FALLS

(Producer Andy Noble & writer-director Shane Davey)

RED FJORDS

(Spektra Films & Tornasol Films, Spain – Producer Eduardo Carneros & co-director Javier Arriaga)

WHITE ROYAL

(Red Rug Productions, UK – Producer-Writer Sina Bowyer & co-producer Peter Jonas)

SARAH AND DAMALA

(Orly Films, France – Producer Pierre Assouline)
INT
Day
Read the Full report
INT
Night
Production Value is the only master class workshop for Junior assistant directors and line producers in all over Europe. Its training process is innovative and unique and offers also an opportunity to producers and directors to have their film project scheduled and budgeted with a high level of expertise.
INT
Night
Production Value is a training initiative organized by FOCAL RESOURCE (Amsterdam) in coproduction with the Austrian Film Institute (Vienna), the Norwegian Film Institute (Oslo) the Swedish Film Institute (Stockholm), the Finnish Film Foundation (Helsinki) and FOCAL (Lausanne), with the support of CREATIVE EUROPE, a program of the European Union. Swiss filmmaker Denis Rabaglia was Head of Studies for the 10th year and Hannah Lichtenstein was General Coordinator for the 3rd year.