Production Value 2016 in Netherlands Summary | Full Report
You Only Become Better Working with the Best
The 10th edition of the Production Value workshop was held in Loosdrecht (Netherlands), January 9–16, 2016. Six Junior Line Producers, 6 Junior Assistant-Directors, 8 Producers and 4 Directors, 7 Seniors as tutors, coming from 13 European countries, gathered together for this workshop, which focused on the process of budgeting and scheduling 6 feature films in development. The workshop – coproduced by FOCAL (Switzerland), the Norwegian Film Institute (Oslo), the Swedish Film Institute (Stockholm), the Austrian Film Institute (Vienna) and the Finnish Film Foundation (Helsinki) – was supported by CREATIVE EUROPE, a program of the European Union.
The workshop culminated with THE 10-ANNIVERSARY NETWORKING & REUNION PARTY held in Central Amsterdam. It offered the chance for some 50 Juniors, 15 Seniors and Partners from all 10 editions of Production Value to gather and party all night. This event, extraordinary by its very nature – there's probably never been as many assistant-directors and line producers from all over Europe in the same room – was also an incredible sign of gratefulness, considering that almost one Junior out of two ever trained within the 10 years of Production Value made the journey to Amsterdam to be with his colleagues and peers. It was a great party where all could share with career achievements and feel part of the Extended Production Value Family.
The 10-year edition itself was very intense. Just like any other participant who had been through the process of Production Value, one could sense strong commitment and witness amazing hard work in the Juniors and some tension amid the Producers and Directors who had brought their baby project. Because it was the 10th edition, everybody knew that this 'little factory' of producing schedules and budgets was working and that it would rely on everybody to make it happen again. So that they could say too to the past Juniors at the party on the last day – 'I did it too and I survived'.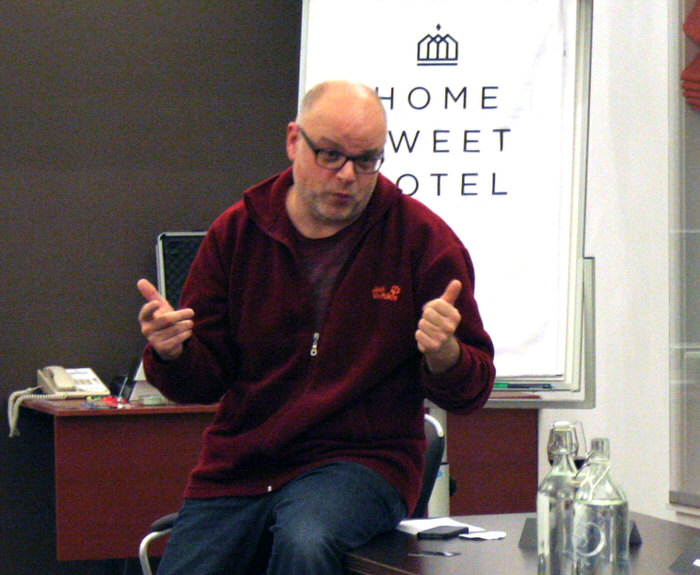 But none of this would be possible without the 7 Seniors involved in the workshop. All were familiar with the process as they had been with the workshop before. Fact is that they are very different from each other and in a sense, complimentary. Their experience is vast, going from big-budget films to small ones and in every single moment, they were ready to exchange with the Juniors and answered absolutely all questions they could have about being a prominent assistant-director or line producer. "The necessity for these meetings outside the projects grew naturally over the editions and we found that dedicating to them the coffee after lunch was the most effective way to feed the hungriness of the Juniors," comments Denis Rabaglia (Switzerland), Filmmaker and Head of Studies (and the only man who knew everybody at the last party where he was given a standing ovation for his commitment to the workshop).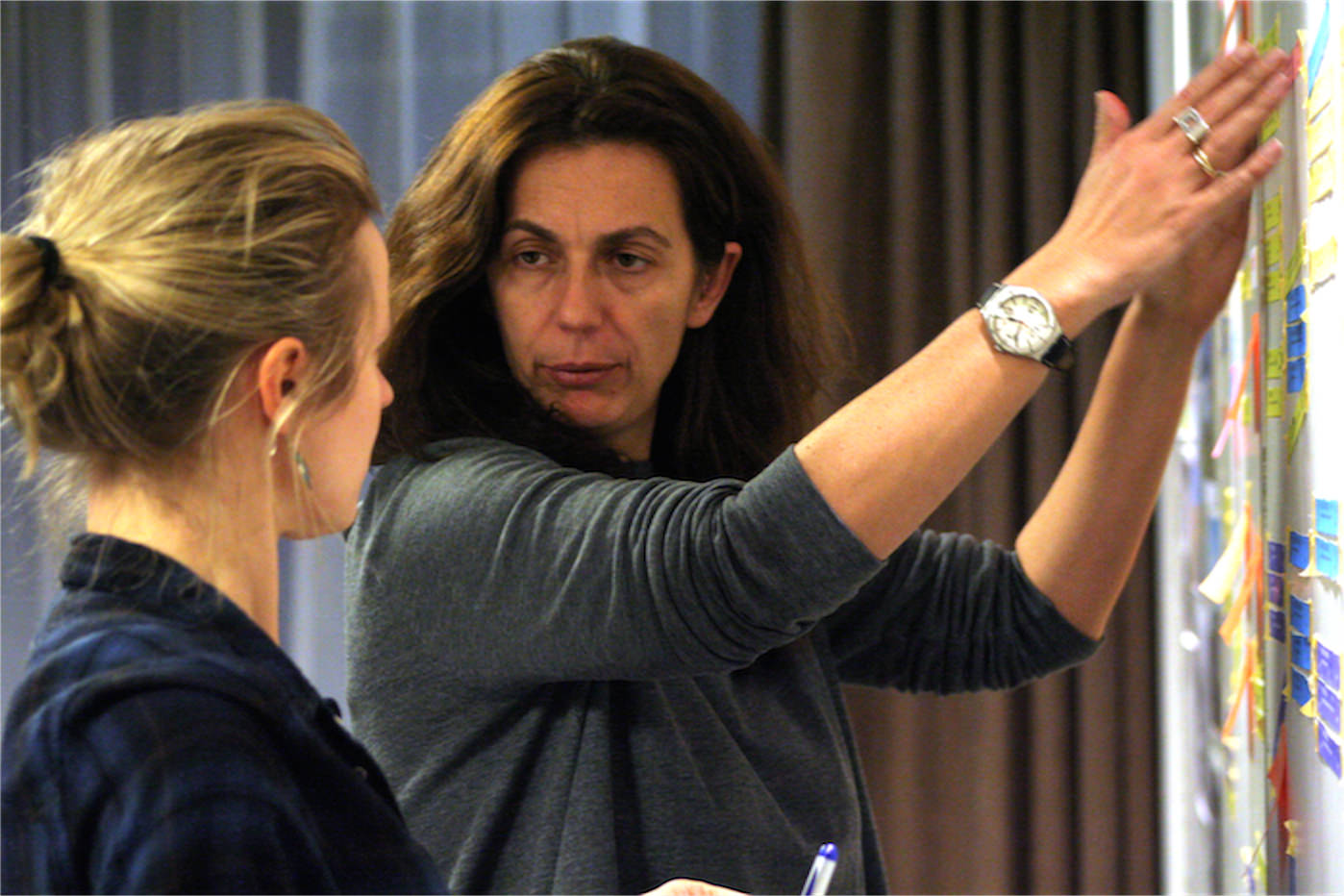 The careers of 2 Senior Assistant Directors following the 6 projects of this edition goes from 'The Impossible' for Daniela Forn Mayor (Spain) to 'The Queen' for Stuart Renfrew (UK) for which the man got a DGA award. The formula implies that each of them is assigned 3 projects and 3 Juniors that he and she follows from delivery of the script until the final version of the schedule. For each of them, it means to have in mind 3 projects with all details and peculiarities, crossing many different filmmaking cultures and approaches. For a film is not shot in the same way in the same country and that is one of the points emphasised in Production Value.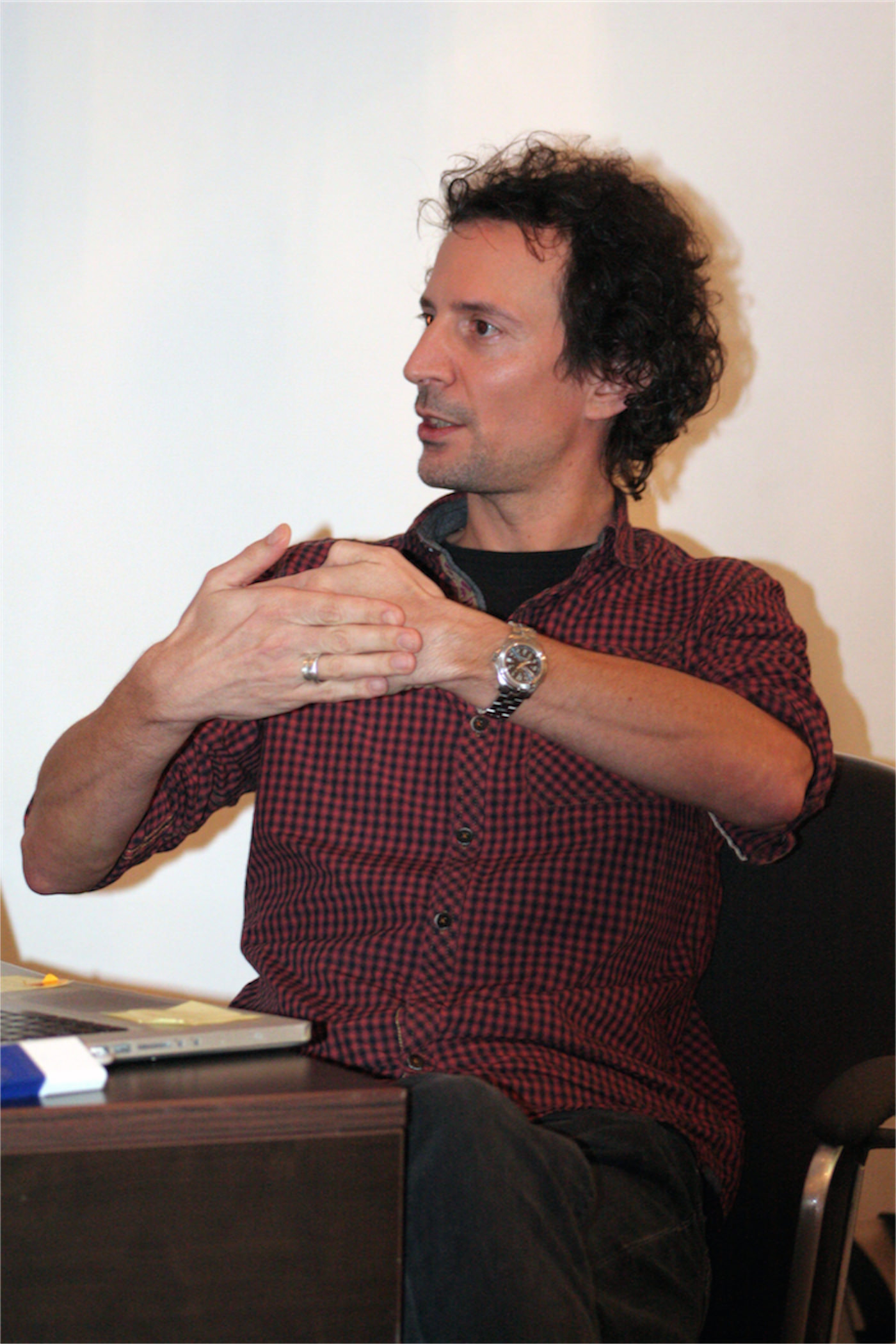 That point is especially true when it comes to budgeting. Providing costs requires discipline and understanding going far beyond the mere calculations. It also requires instinct and imagination. There's no science to it but we can fairly say that the 3 Seniors Line Producers involved have developed their personal approach and philosophy in order to properly handle all sorts of projects and survived to them, from 'Kon Tiki' for Kaare Storemyr (Norway) to TV series 'Borgia' for Michael Schwarz (Germany) until 'The Voices' for Mathias Schwerbrock (Germany). Actually, it's also important to realise that each project is also new for the Seniors: they must learn about filmmaking in a different country, they must understand the approach of the Juniors and properly monitor them through the process. Often, they say that they learn as much and their young colleagues. And let us not forget 2 additional experts: the VFX supervisor Frank Schlegel (Germany) who provided creative VFX solutions for all 6 projects and Post-production Supervisor Hans Van Helden (Netherlands) who took care of the post-production workflows and budgets, a segment of our industry in constant evolution.
Let us now look at the 'heroes' who made their path through the workshop. This year, the 12 Juniors present could be happy to have selected out of an extraordinary number of 80 applications from 25 countries (+ 30% from any other year!). As for the projects, 5 out of the 6 selected had been picked out of the 15 spontaneous proposals by various producers.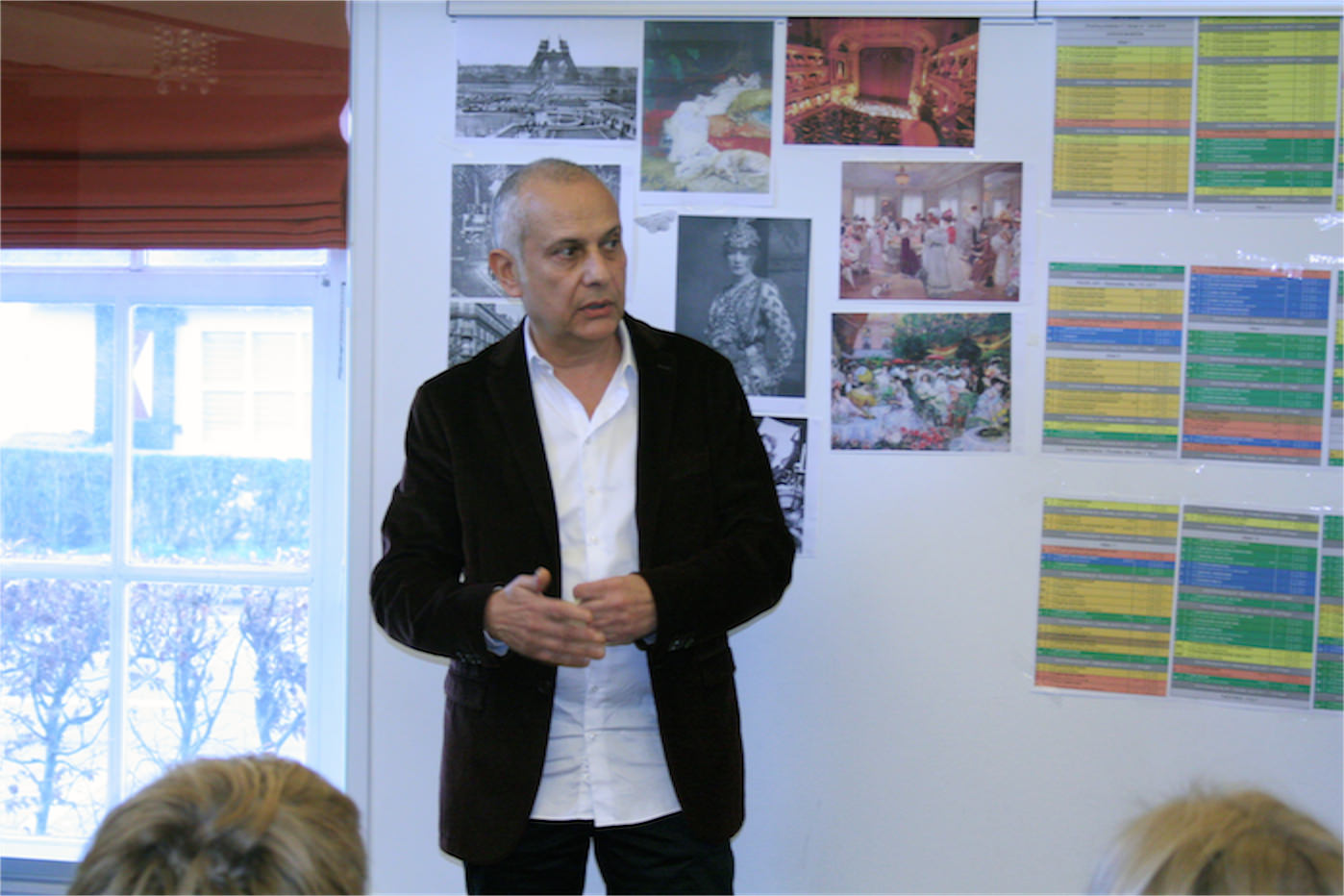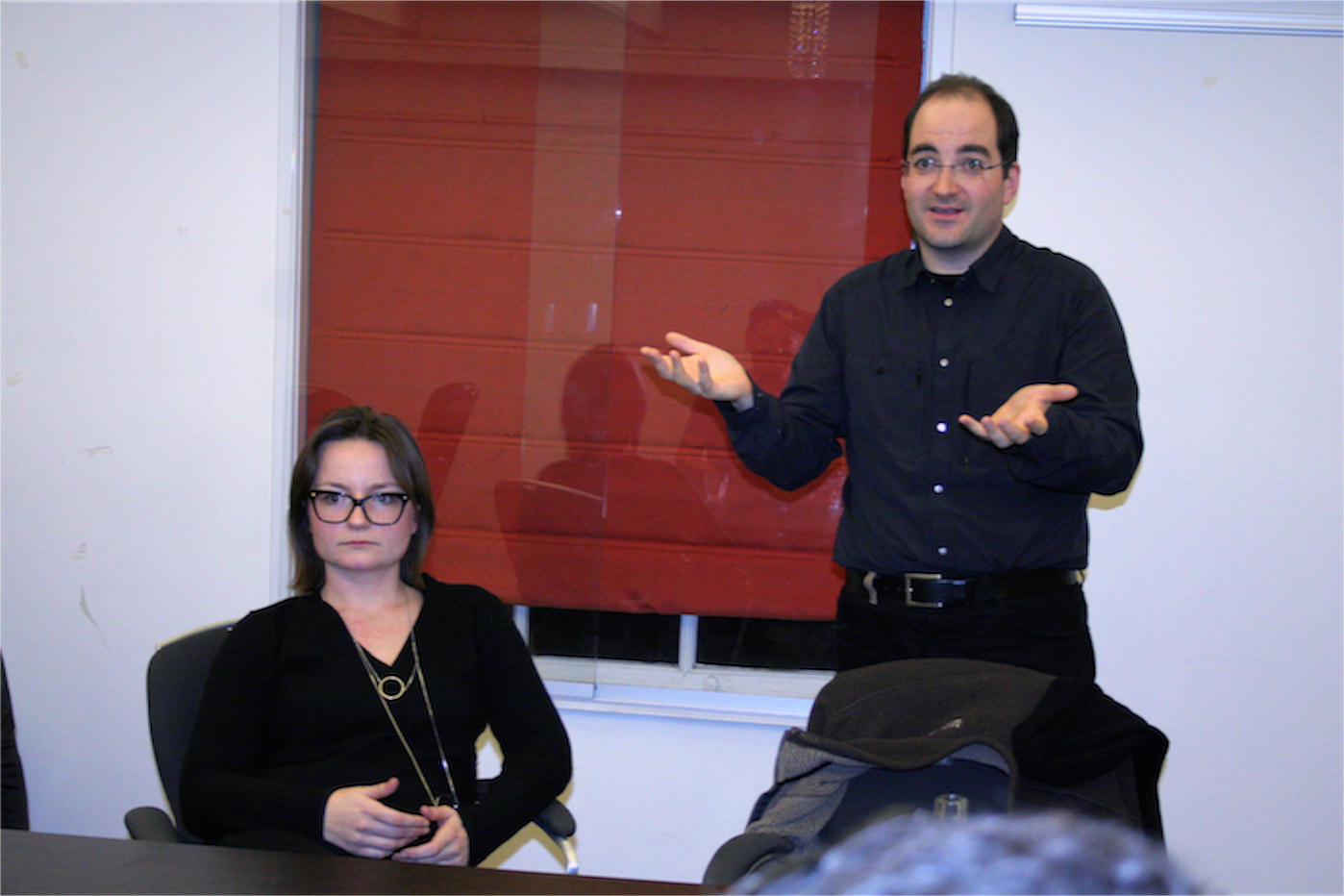 The life of French actress Sarah Bernhardt was the subject of the biopic project SARAH & DAMALA proposed by Producer Pierre Assouline (France). Finding out how to recreate the Paris in the 1920ies was the challenge of Junior Assistant Director Nicolas Neuhold (Austria) and Junior Line Producer Barbara Daljavec (Slovenia): many options have been investigated to maximise the financing aspects and yet respect the historical and romantic aspects of the project.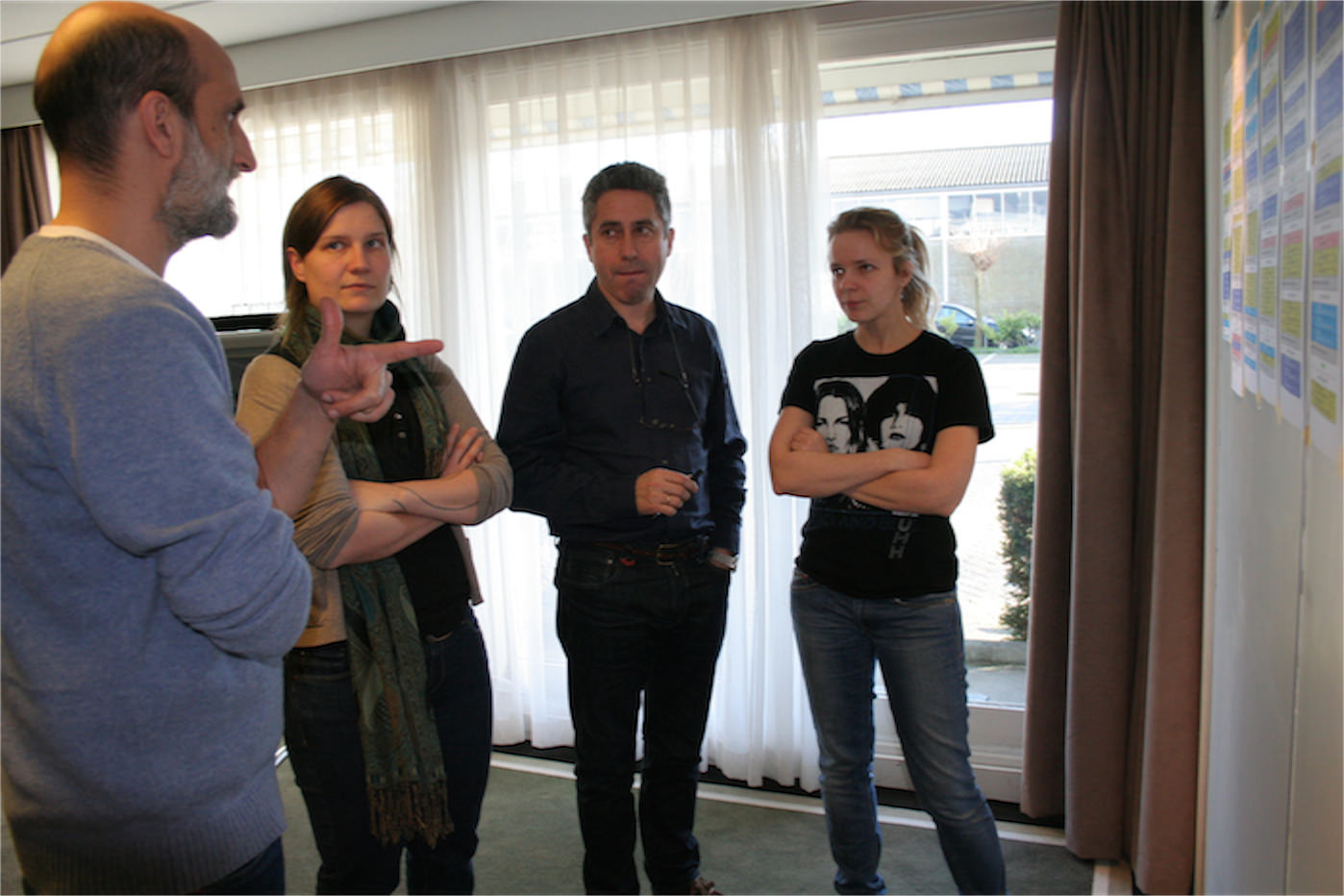 RED FJORDS is an unusual true story that happened in Iceland in the 16th century involving local tribes and Basque navigators. A strong epic drama with many challenging scenes at sea which was taken up by Junior Assistant-Director Salme Riine-Uibo (Estonia) and Junior Line Producer Fee Buck (Germany). They knew they had to perform well because Producer Eduardo Carneros (Spain) was with Production Value for the second time after PV13, and together with the Co-director Javier Arriaga (Spain), they had high expectations on how to make this film happen.
Another story at sea was SAILING TO FREEDOM based on WWII true events very famous in Estonia. What is meant to be the most expensive Estonian film ever is produced by Meelis Niinepuu and to be directed by Peeter Reebane. It was handled with great care by Junior Assistant Director Jonas Viken Oby (Norway) and Junior Line Producer Andrea Blaser (Switzerland) as most of the action would take place on a rather small boat in the Atlantic.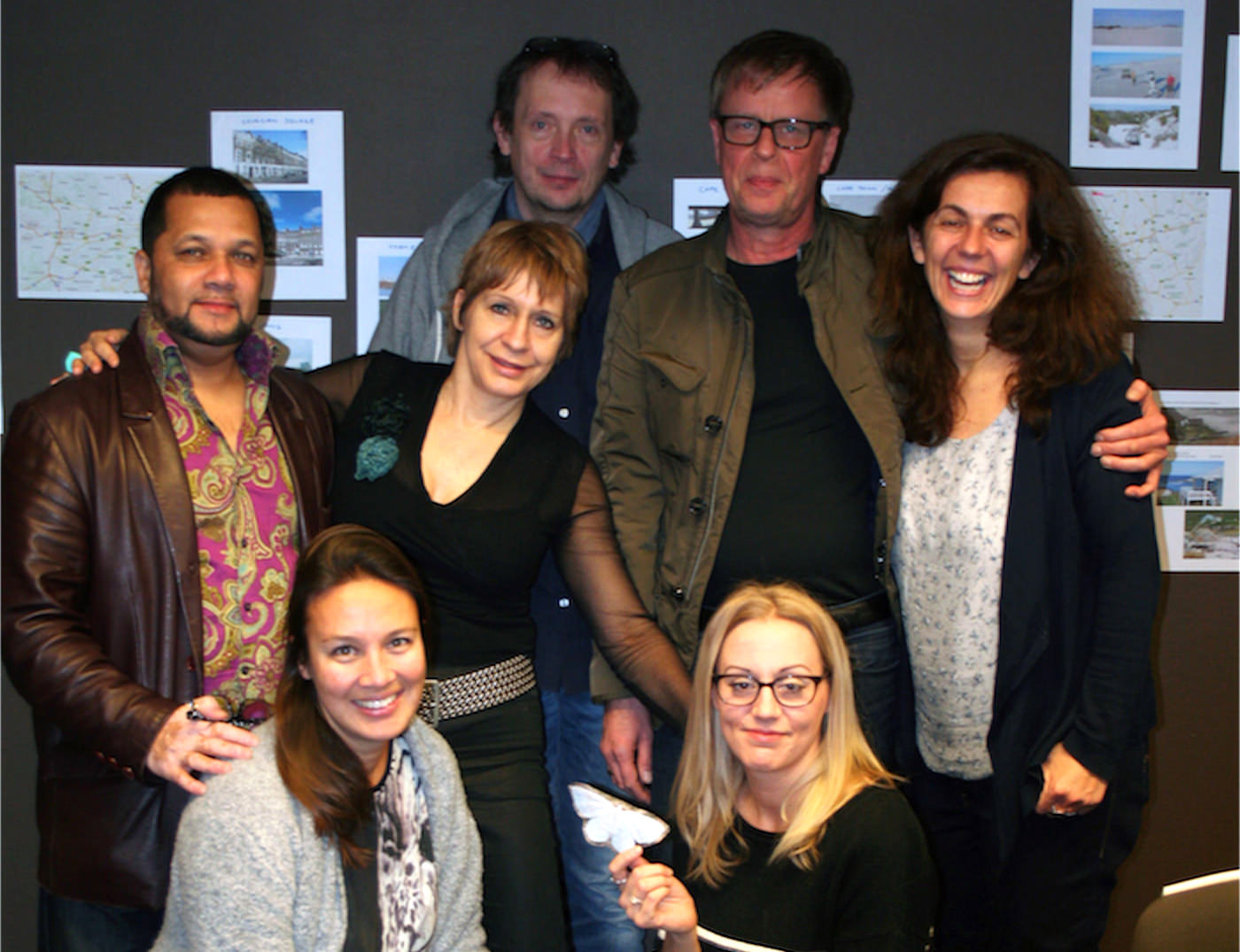 Another change of décor for WHITE ROYAL, a romantic action thriller set up between England and the Middle East but to be shot mostly in South Africa. Here, the parameters were clearly set by writer-producer Sina Bowyer (UK) and her co-producer Peter Jonas (UK) but the amount of detailed work was massive and Junior Line Producer Joanna Enroth (Finland) and Junior Assistant Director Stefanie Hamman (Netherlands) ultimately handled the most important budget of the edition.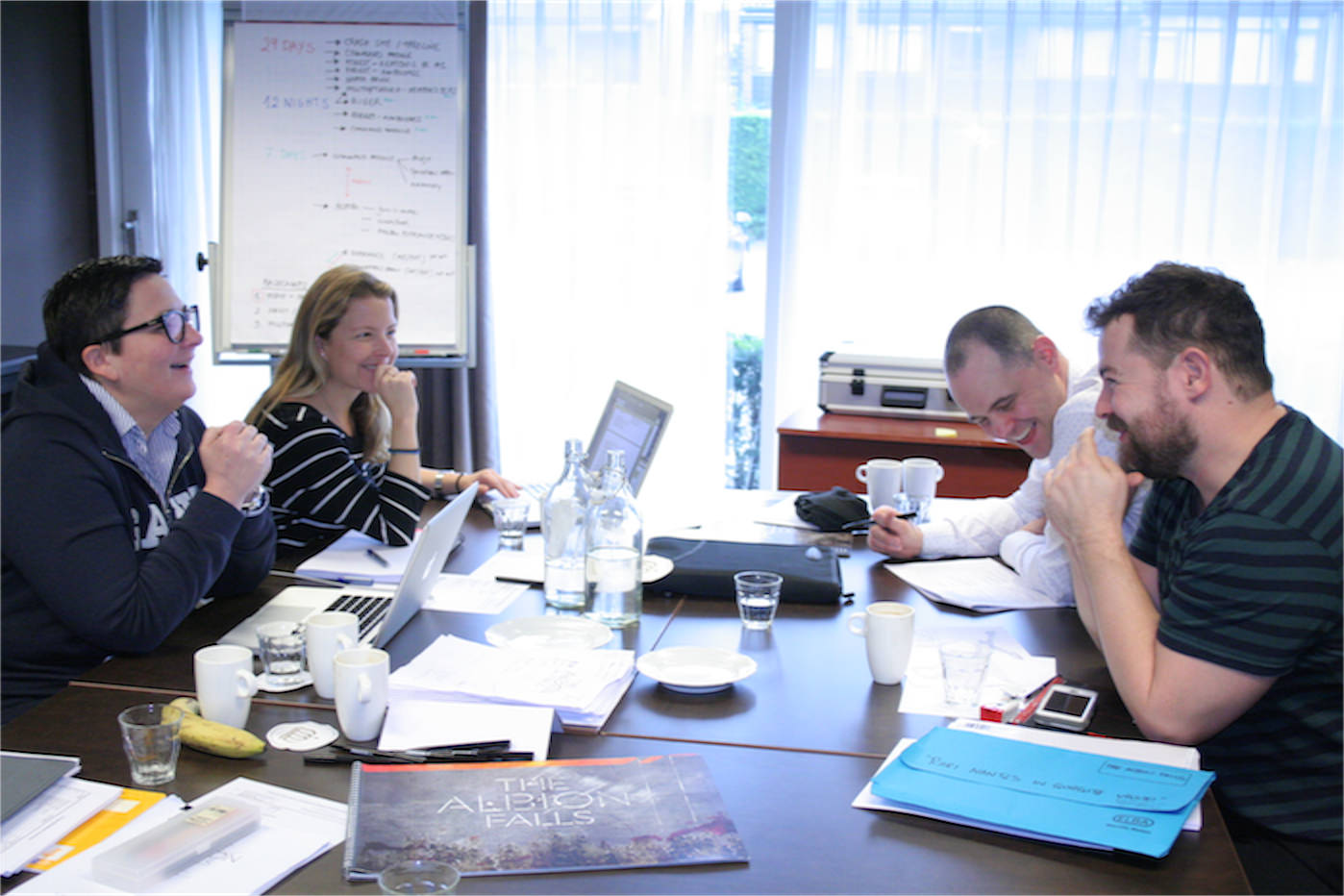 Smaller project but complex to implement are also welcome within Production Value. And the action sci-fi THE ALBION FALLS written and directed by Shane Davey (UK) and produced by Andy Noble (UK) required an unusual approach from the team assigned to it – Junior Assistant Director Silvia Martinez (UK) and Junior Line Producer Zdenka Gold (Croatia): the script had to be edited to fit the budget. Such a decision was only made hands-in-hands with the director and this resulted into an intense collaborative process very well accounted by Shane Davey in the blog of 'Directors UK'.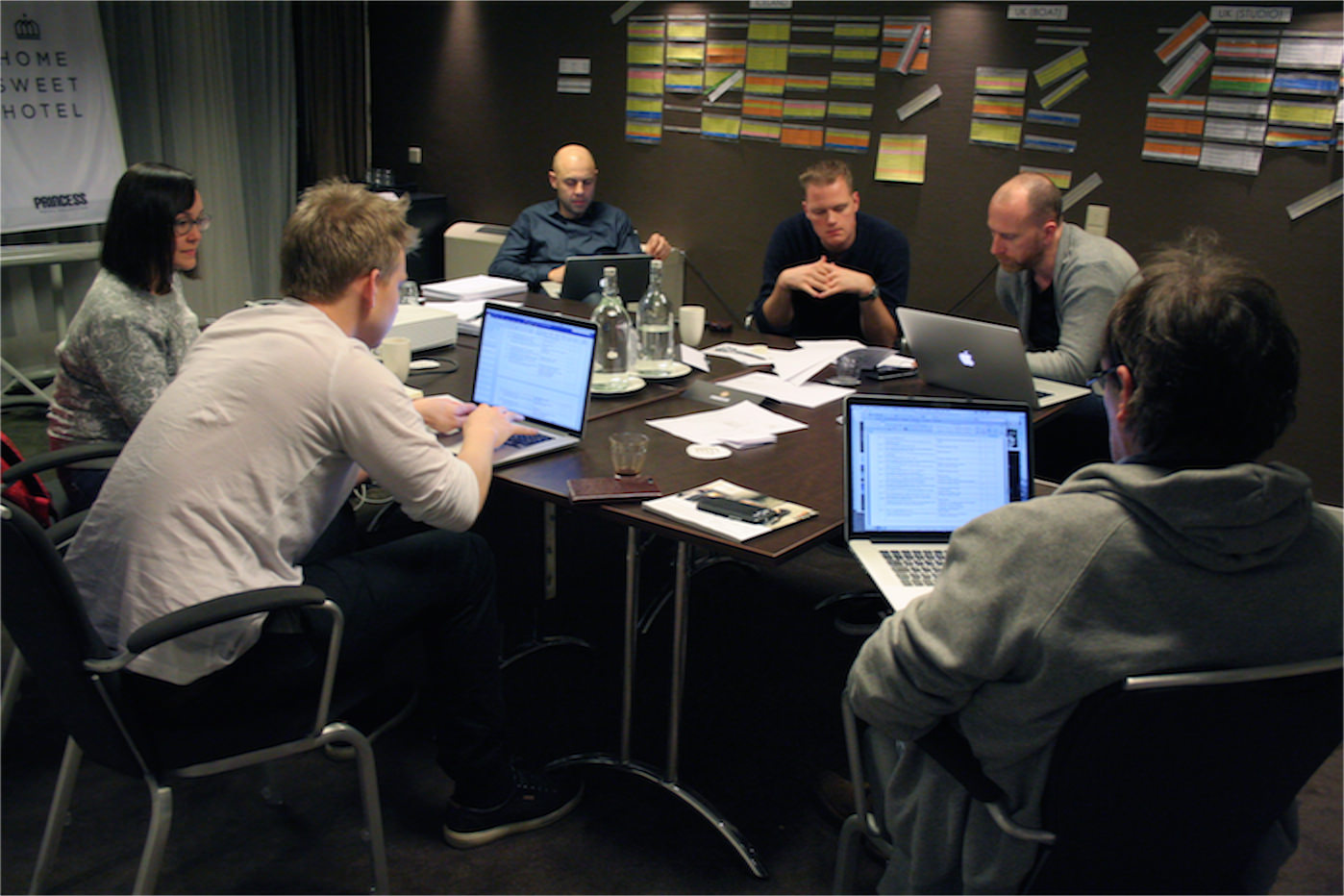 The last was not the least – the story of AMUNDSEN, the Norwegian explorer who reached first to the South Pole. As it was clear that shooting in Antarctic was impossible, all different options had to be investigated, until Iceland became the favourite one. This was the job of Junior Assistant Director Rikard Waxin (Sweden) and Junior Line Producer Joanna Thappa (UK) and there were very intense discussions about the ramifications of the project, its scale and specifics, with Producer Christian Fridrik Martin, co-producer Stian Tveiten and Director Roar Uthaug, all Norwegians of course!
With the 10th edition of Production Value, 115 European Juniors have been exposed to the highest skills in scheduling and budgeting, working on 58 projects out of which 10 got made until now. But the most important achievement is not there – it is definitely in inspiring a young generation of filmmakers working in a segment of our industry vastly neglected and trying to empower their creativity for future steps in their careers. You only become better working with the best.
Projects
| Sarah and Damala | France / Germany / Italy |
| --- | --- |
| Junior Line Producer | Barbara Daljavec – Slovenia |
| Junior Assistant Director | Nicolas Neuhold – Austria |
| Senior Line Producer | Michael Schwarz – Germany |
| Senior Assistant Director | Stuart Renfrew – UK |
| Guest Participant | Pierre Assouline (producer) – France |
| Red Fjords | Spain / Iceland |
| --- | --- |
| Junior Line Producer | Fee Buck – Germany |
| Junior Assistant Director | Salme-Riine Uibo – Estonia |
| Senior Line Producer | Kaare Storemyr – Norway |
| Senior Assistant Director | Daniela Forn Mayor – Spain |
| VFX Supervisor | Frank Schlegel – Germany |
| Guest Participants | Eduardo Carneros (producer) – Spain |
| | Javier Arriaga (co-writer, co-director) – Spain |
| Sailing to Freedom | Estonia / Germany |
| --- | --- |
| Junior Line Producer | Andrea Blaser – Switzerland |
| Junior Assistant Director | Jonas Viken Oby – Norway |
| Senior Line Producer | Kaare Storemyr – Norway |
| Senior Assistant Director | Stuart Renfrew – UK |
| VFX Supervisor | Frank Schlegel – Germany |
| Guest Participants | Peeter Rebane (director) – Estonia |
| | Meelis Niinepuu (producer) – Estonia |
| White Royal | UK / South Africa |
| --- | --- |
| Junior Line Producer | Jonna Enroth – Finland |
| Junior Assistant Director | Stefanie Hamann – Nertherlands |
| Senior Line Producer | Mathias Schwerbrock – Germany |
| Senior Assistant Director | Daniela Forn Mayor – Spain |
| VFX Supervisor | Frank Schlegel – Germany |
| Guest Participants | Sina Bowyer (writer & producer) – UK |
| | Peter Jonas (co-producer) – UK |
| The Albion Falls | UK / Germany |
| --- | --- |
| Junior Line Producer | Zdenka Gold – Croatia |
| Junior Assistant Director | Silvia Martinez – Spain |
| Senior Line Producer | Mathias Schwerbrock – Germany |
| Senior Assistant Director | Stuart Renfrew – UK |
| VFX Supervisor | Frank Schlegel – Germany |
| Guest Participants | Andy Noble (producer) – UK |
| | Shane Davey (writer & director) – UK |
| Amundsen | Norway / Denmark / UK |
| --- | --- |
| Junior Line Producer | Joanna Thappa – UK |
| Junior Assistant Director | Rikard Waxin – Sweden |
| Senior Line Producer | Michael Schwarz – Germany |
| Senior Assistant Director | Daniela Forn Mayor – Spain |
| VFX Supervisor | Frank Schlegel – Germany |
| Guest Participants | Christian Fridrik Martin (producer) – Norway |
| | Roar Uthaug (director) – Norway |
| | Stian Tveiten (co-producer) – Norway |
Production Value 2016 was proposed by
FOCAL resource
FOCAL
Norwegian Film Institute
Austrian Film Institute
Swedish Film Institute
with the support of
The MEDIA Programme