The Programme
The Participants & «What they say about it»
The Benefits
The Extra Zing
The Experts
The English – German – French Digital Cinema Glossary
The Links
The Partners
→ Applying for Digital Production Challenge II
The Making-of 2013
Case Studies
Overview
Case studies
The Ninth Cloud
Michael Kohlhaas
Fuck For Forest
Country
Switzerland and UK
France in co-production with Germany
Poland in co-production with Germany
Director
Jane Spencer (CH/US)
Arnaud des Pallières (FR)
Michal Marczak (PL)
Presented by
Director/Producer: Jane Spencer
Post-Production Supervisor: Florences Gilles
Producer: Mikolaj Pokrowski and Sound Designer: Radoslaw Ochnio
Production company
Ward9 Productions GmbH (CH)
Les Films d'Ici (FR)
Pokromski Studio (PL)
Postproduction provider
Swiss Effects Film GmbH, Ruedi Schick
Digimage Cinéma, Tommaso Vergallo
/
Budget approx. in Euro
700.000
5.000.000
80.000 excl. in kind for equipment & services
Genre
Fiction
Fiction
Documentary
Shooting Locations
London, UK
France (Vercors, Cévennes)
Poland, Norway, Amazonia (jungle)
Camera(s)
Super 16
ARRI Alexa, SxS, ProRes 12bit 4:4:4:4 recording
SONY FS-100 with external HD recorder / ProRes; Panasonic Lumix DSLR
Image Ratio, Screening & Delivery Formats
DCP re screenings, formats: HDCAM SR, PAL AND NTSC.
Blu Ray.
Panoramic 2.39
DCP 2K in France and also 35mm for international
1.85:1
Over 15 delivery formats including DCP (2K), HDCAM
Film Sheets
Film Sheet [PDF]
Film Sheet [PDF]
Workflow [PDF]
Descriptive Sheet [PDF]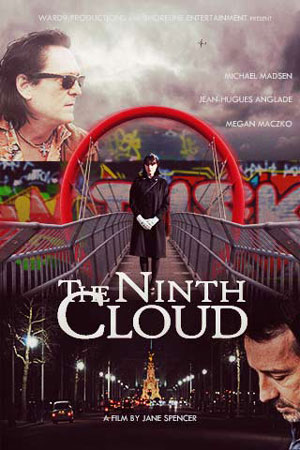 Case Study 1: «The Ninth Cloud» by Jane Spencer, presented by its director / producer, Jane Spencer, and its post-production provider Ruedi Schick, Swiss Effects Film GmbH
Focus on shooting in Super 16
Introduction: the original plan
This is a comedy-drama film, in English, by the Zurich-based American director Jane Spencer ("Little Noises", "Faces on Mars").
The original cost estimate of the film amounted to 3Mo $, was supposed to be a co-production between Switzerland and Hungary, shot mostly in Budapest and starring Guillaume Depardieu in the main male part. But the script was written too much the US way, the main actor passed away … therefore, the original plan has collapsed. Nevertheless, the director/producer has not dropped the project, she believed in it so much; she thus decided to change her production approach and use her network of international contacts.
Change of Production Approach
The budget of the film has been significantly reduced, to less than 1Mo$. The project has been financed mostly by pre-sales and equity investors; the American sales agent pre-sold it to several countries pitching it as a romantic comedy … starring the young American actress Megan Maczko ("Me and Orson Welles", "A Hologram For the King`), the French actor Jean-Hugues Anglade ("Betty Blue", "Queen Margot") and the internationally known Michael Madsen ("Reservoir Dogs", "Kill Bill", "Thelma and Louise", "Donnie Brasco").
No more shooting in Switzerland and Hungary but in the UK, in London! This is commonly known as an expensive city but it has been possible thanks to friends, more open minded professionals, especially young crew members with great motivations and ready to work in a family way, small crew. Despite a 6-week shooting split in three periods over a year, mostly because of actors' availabilities and funding issues, there has been an amazing momentum within the crew and an invaluable support by the actors.
Choice of Camera and Post-production challenges
The film was shot in Super 16 for precise, artistic reasons: to give this special grainy look to the film, like a 60's style film.
Shooting was long, the production team faced extreme pressure from the sales agent to respect the delivery schedule on the pre-sales done; not enough time to work on the colour grading etc. A scan of the film was done in a US lab; the result was very disappointing. The producer/director took the risk to delay the premiere of the film and the first material deliveries to foreign distributors in order to proceed to necessary post-production works in order to improve the quality of the film: thanks to the close cooperation with the Swiss post-production company Swiss Effects, a regrading and a new scan were done.
It has been a very challenging experience for the director to be also the leading producer of the film and have to face and solve so different types of issues and problems. It was the first and most probably the last time she will bear all these various responsibilities, and though she will still produce, she will not be a lead producer and has brought a lead producer in for her next film. Nevertheless, the film is completed and the first releases scheduled for spring 2014.
Case Study 2: «Michael Kohlhaas» by Arnaud des Pallières, presented by its post-production supervisor, Florence Gilles, and its post-production provider Tommaso Vergallo, Digimage Cinéma.
Focus on a film shot with ARRI Alexa.
Introduction & Production Challenges
This film is the third feature directed by a filmmaker known mostly for his documentaries. From the very beginning, this is an ambitious project: a period film during the Renaissance, an adaptation from Heinrich von Kleist's novel, a 3h long script, four seasons, lots of action with battles and horses, an international cast including the busy actor Mads Mikkelsen in the main male part for a 4 Mo€ budget vs. the first cost estimate amounting to 8Mo€ and a 58-day shooting.
On the financial side, it has been designed as a French-German co-production involving two French regions, MDM (Filmförderungsanstalt Mitteldeutsche Medienförderung) and Arte.
Main Original Production Decisions
The credo was: "Going fast, be flexible, light and creative!"
Start the shooting early September to avoid bad weather and losing the main actor;
Reduce the shooting period from 58 to 48 days (6 days a week);
Cut some scenes of the script;
A long, precise preparation;
Shoot mostly (90%) in exteriors; it took place in beautiful, remote and wild places in France (in Vercors and Cévennes).
Reduce the technical equipment and the crew to 98 persons (including 25 in set decoration and 15 horse riders) ;
Almost no special effects (very limited even for battle scenes) ;
Start editing during the shooting to accelerate the post-production process.
Camera Choice
The DoP was the experienced Jeanne Lapoirie (FR); she knew the director since she had worked with him on his first feature « Parc ». She started her new collaboration early, checking out every single location with him and doing a pre-story board.
In terms of Camera, the DoP would have liked Scope but they went for digital. After comparison tests between RED Epic and ARRI Alexa, they chose the latter because it was closed to her way of shooting. This was her first digital experience, knew little about LUT, and special conditions: 1 camera, a small, 2 people camera team, communication problems in the chosen, remote locations (about 8h between the set and the lab), 4 different ones quite far from each other, lots of wind. But the director knew how to play with the natural elements and the Dop and her team had a strong adaptation capacity to find adequate, creative solutions to compensate the lack of technical equipment such as no Steadicam or travelling for horses scenes, no additional lights (only natural light and candles in interiors); there was also a close collaboration with the colorist at the Digimage lab.
Technical specificities:
Camera: ARRI Alexa ProRes, FPS: 24p/s, File Res: 2K, Frame Leaders: 1.2.39 panoramic, File type: compression: Pro Res 4.4.4.4 ; Matrix and gamma: Log-C, TC: Jam sync with audio Recorder Aaton cantar, Audio: Wave files 48Khz 24 Bit with 8 tracks (6 mono + 2 mixdown).
Storage: 2,16 GB/mn Pro Res 4.4.4.4, 86'/day, 187 G needed per day, 8,97 TB total 69 hours (8 weeks of shooting). 2 back up on set. Each file Pro Res named as « Master » and « Back up » + day number. One back up sent to Digimage and one kept on the set, later sent tot he production office.
Transcod: LUTs on the lab by Digimage. Transcoding for AVID on DNX HD36. Send the media files MFX to the editing.
Edit Room: 2 Avid Mediacomposer v 5.5 on Mac and MOJO Dx Avid, 2 Monitor Video Full HD JVC 24'', Matrox box MXO 2 LE, Hard Disk Lacie 6 To (raid 5, E-sata). Creation of Digital sync dailies by the assistant, back up oft he digital dailies sync on the editor Avid, Back up of the dailies on video out put DVD Pal for director, image, sound and production.
Good teamwork was essential to face unexpected problems like with the LUTs. Because of the important distance between the shooting location and the lab, the director and the camera team discovered with a significant delay that the first scenes shot were looking different vs. the original tests: more dense and too blue. It was due to a problem inside the LUT box.
Planning
The original schedule was too tight … especially with the ambition of targeting a world premiere at Cannes Festival 2012. The whole post-production process took 18 months: 16 months for image editing, 30 weeks for sound editing (quite challenging), 27 days for mix and 13 days of colour correction. The fact of having foreign actors brought an additional complexity such as choosing the best sequences in terms of image combined with the French language. The results had been increased costs by 100'000 € in the post-production budget.
Conclusions
The total cost of the film amounted to 5 Mo€ vs. 4, hopefully the 1Mo gap had been found during shooting and post-production by the main producer and co-producer. There had been 69 hours of dailies instead oft he 50 budgeted. The final length of the film has been reduced to 2h.
On the image aspect, the choice of using the ARRI Alexa was a good one; many scenes show how sensitive it can be and it allows a very appreciated flexibillity to crew members in difficult shooting locations and with a limited budget. There is just a regret about not having used special effects for battle scenes; it especially made the editing much more complex.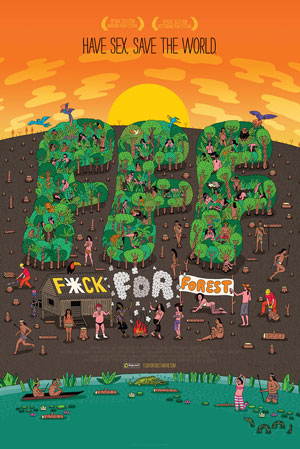 Case Study 3: «Fuck For Forest» by Michal Marczak, presented by its producer Mikolaj Pokromski and Sound Designer & Editor, Radoslaw Ochnio.
Focus on a documentary shot with SONY FS-100
Introduction and Production Challenges/Needs
This is a Polish-German co-production. Shooting in Germany, Norway and Amazonia (2 months in the jungle) – thus not a cheap project. The budget available amounted to 80'000€.
What this film needed:
Intimacy, closeness with camera to protagonists; the camera should become one of the characters, the viewers should discover the world of FFF as they would be the ones to join;
The ability to shoot for two days straight without returning to base, as the protagonists sometimes went out for that long;
There is no way to slow down the characters, the crew has to be as fast as them;
Forget about re-shooting anything. The protagonists are not actors.
Be flexible to film in any environment.
Main Production Decisions and Adaptations
A small crew to make it as simple as possible: only 2 people, the Director (who is also the DoP) and a Sound man;
Small lightweight, super sensitive camera, the whole film is shot handheld;
Super fast lenses;
Small LED Panels (hardly ever used);
Best sound equipment 4 channels of lav mics, boom and contact mics;
Multiple batteries (rule to never charge on set);
All equipment must fit into two backpacks;
Enough hard disks to shoot for two days in a row without the need to download footage.
Camera Choice
Camera tests were done with several of them and the results were as follows:
RED: too heavy, even with custom shoulder rig, 1h of footage at 4K over 120gb, fan noise. Intimidating, too big.
DSLRs: Amateur, no XLR, no TC, rolling shutter, too difficult to handle.
ARRI Alexa: too big, too expensive.
Black Magic: not convincing at all.
The crew needed a very reliable camera, that would also work in the jungle, so that they could focus on the protagonists during shooting. There could not be any interference between the possible, unexpected technical problems and the FFF world and protagonists. Otherwise, it would be disaster for the spirit of the film. So the preparation is key.
The chosen camera is the SONY FS-100 with external HD recorder, the sound devices PIX 220.
Pros:
Super sensitive about 1600 ISO;
Light weight, super reliable;
One large battery lasts 7h;
No fan noise, overheat issues, shutdowns, never a single problem with software.
Cons:
No raw recording;
External recorder does not offer significant improvement in image quality, colour reproduction, noise or compression artifacts.
Advantage of external recorder / Pro Res
It is easier to work on Pro res if you have a lot of footage than on compressed mpeg-2. Especially for sound sync and immediate export,
The recorder also gave us lower compression artifacts in high noise situations, so for grading th is was beneficial but not as much as the producers of this gear would suggest,
The most important thing was to be able to import footage without the need for conversion to the editing software everyday. And to sync the sound that same night. The crew watched dailies on the actual timeline that went to the editor, already marking what we liked.
Set Sound
Sound was recorded separately. For sound recording, again a very reliable, quite small and handy equipment is needed. With at least 4-6 channels of high quality sound. They were considering Canter-X from Aanton, but it was too heavy. If you add two batteries, and another two as back up, and 4 receivers for lavs, it's getting too heavy to stand the whole day. On this project, the crew had to work long hours.
The final choice was Sound Devices 744T. it is a professional hard disk recorder that the crew had already used on the other documentary "Secrets of Love" also shot in a jungle, the Papua one. So they knew that it could hold out hard conditions in the Amazonia jungle. It is light, easy top operate and the same batteries could be used as for the camera.
The crew also needed good lavs mics, reliable, even for hash conditions: high humidity and rough treatment. They also used two Sennheiser 416 shotgun mics. One was mounted on camera, feeding audio toXLR input. Second was on the sound boom. They used "crossing" technique during important dialogue scenes, so they could cover two persons speaking. The crew had spare pairs of everything. All cables, mics, even spare, back up recorder, Zoom H4. As it is very small, it was not taking too much space in a backpack. Backpacks of the crew are prepared for 2 days, batteries, cables, memory cards.
After Shooting
Copy footage from HD 500 gb to 2 Hard Drives via e-sala.
Sync footage to audio with PluralEyes 3 Program. The TC camera was set to free run in 24 hour mode so that each footage frame actually represents the exact moment it was captured. This is essential for transcribing and translating and for the general management of media. This is not needed for PluralEyes as the program sync the waveforms and omits TC.
Open synced timeline in FCP 7, check sync, name timelime after each day and watch footage marking what is good.
Post-Production
Editing – Pro Res
All footage is imported in – online quality without any need to transcode;
This helped because you can quickly grade some shots in the edit suite and see if they will fit together;
You can also export high quality previews and footage for trailer editing for example.
Sound post-production
They added some foley effects but during editing it proved to be such a fun that they have decided to cover the whole movie with foley. Thanks to that, they could make a professional M&E track to the documentary. Most of the time, the M&E track for documentary is a track only without narration or voice over.
The sound designer gathered lot of ambiance from the jungle so they had material to create ambiance in 5.1 surround.
Dialogue, Music and ADR. There was a lot of dialogues to edit, lots of group, improvised scenes. Making ADR was decided not because of wrong quality of recording but because there were too many people speaking at the same time (that was unable to control during shooting). It was also used because some not copyrighted music was playing in the background. And sometimes, the crew decided to add some more information in dialogues.
We did a love of noise reduction process, for example to delete or reduce "the crackling" in night, fireplaces scenes.
The music was composed by Polish avant garde pianist and musician Marcin Masecki.
Image post-production
Film was graded in DaVinci by an amazing colourist. The colourist is key!
They added tons of masks to match shots and control contrast.
Using the great DaVinci stabilizer did stabilize a lot of shots.
To make all the footage uniform, the crew added a large natural film grain, generated by a plug in that uses real scanned 35mm grain.
Footage is selected into scenes.
Scenes with long dialogues in English are transcribed because it's much easier to first edit them on paper;
All the Spanish speaking language is transcribed and translated to English according to the daily timecode.
All good scenes are edited, they edited about 120 scenes before they started the construction process. So, it was much easier and quicker: if the director and editor decided to add a scene, it was already pre-edited.
Deliverables (Image & sound):
Two hard disks 3tb each were sent to the international sales agent with the film in over 25 different formats. This was a substantial cost that had to be added to the post-production budget but at the end, the crew opted for optimising the prospects of this documentary. Their recommendation: do the same since it is much better to do it all at once especially from the main master files.
The sound was also delivered in over 15 formats.
Conclusions
The producer and the crew were very satisfied with the technical results of the film; a good, precise preparation and a real teamwork between production and the crew (with the right decisions taken at the right stage) were essential for a successful outcome and providing the best possible chances for the film to be distributed on various platforms and internationally.
The film has had a very good critic reception (like in NY Times, Der Spiegel, Variety) and festival life: it played in over 30 important festivals (including Rotterdam) and won several awards like, has a UK sales agent (Dogwoof International) and a US distributor (The Cinema Guild).
The Making-of 2013
The Making-of 2014
The Making-of 2012
The Making-of 2011
The Making-of 2010
The Making-of 2009
Contact