The Programme
The Participants & «What they say about it»
The Benefits
The Extra Zing
The Experts
The English – German – French Digital Cinema Glossary
The Links
The Partners
→ Applying for Digital Production Challenge II
The Making-of 2015
Case Studies
Overview
Case studies
À La Vie/To Life
Das Apartment/The Apartment
Country
France
Germany
Director
Jean-Jacques Zilbermann (FR)
Reinaldo Pinto Almeida (DE)
Presented by
DoP: Rémy Chevrin
Director: Reinaldo Pinto Almeida & Producer: Urs Kind
Production company
Elzévir Films (FR)
Urs Kind, freelance producer
Postproduction provider
Éclair/Ymagis
Home made
Budget approx.in Euro
5.900.000€
Very low budget
Genre
Fiction
Web Fiction, 7mn episodes (6x7mn)
Shooting Locations
43 days in France (Paris & northern region)
12 days in Berlin, Germany
Camera(s)
Sony F55
Red Epic / Sony Fs7
Image Ratio, Screening & Delivery Formats
HD – 1.85 – color – 5.1
16:9 (1.77:1)
Web distribution
Case Study 1 — «The Apartment» by Reinaldo Pinto Almeida, presented by the director and its producer, Urs Kind (Germany)
Focus on Crowd Film and working with very low budget, a small crew, many limitations to be faced, home lab (what is at risks?).
Discussion around the technical requirements for an Internet release, affordable equipment, Cloud.
Official Competition – Your Turn Winner 1st Prize
Synopsis
Chris, Lenni and Rachel are, very different, international, young and unique and they share a flat in Berlin.
Lenni is from Finland and explores his enhanced carpe diem Philosophy to the limit, whilst the Canadian named Rachel struggles to build a career in the unique and sometimes weird digital start up scene. Their other French flatmate Chris tries to keep true to his political principles, as he fails to find a job. That doesn't keep him from correcting his flatmates nor from getting on their nerves.
Director's Note
Das Apartment is a comedy web-series based off the expanding expat scene in contemporary Berlin. The strong points of view, language barriers and the different lifestyles blend into rich and playful situations, which challenge the protagonists' lives on a daily basis. This International and multi-lingual blend is spiced up in each episode by the occasional visitor, lover, boss, neighbour, friend or relative that stirs up the already existing lines of conflict. Showing at the same time the comical side of Berlin's multi-facetted world.
Cast
Main

Nicole Ratjen, Edvard Lammervo, Mathieu Pelletier

Supporting

Mala Ghedia, Yoni Downs, Dorothee Marecki, Davide Brizzi, Stefanie Schuster, Judith Seither, Özlem Cosen, Isabelle von Siebenthal, Harald Glitz
Production Details
Producer

Urs Kind

Nationality

German

Screenwriter

Reinaldo Pinto Almeida

Production company

Almeida Kind GbR

in collaboration with

Medienboard Berlin Brandenburg, Endemol Beyond, YouTube

Image Format

16:9

Sound format

Dolby Digital
Crew
Cinematographer

Johannes Greisle

Sound

Leo Aderhold, Roman Pogorzelski

Image Editing

Jannis Greff

Sound Editing & Mix

Leo Aderhold

Colour correction

Robert Friebe, David Oliveira

Music

Leo Auri, Ramin Bijan

Production Manager

Flavia Rahobison, Norman Dickfeld
Shooting
Dates of shooting

March 13th and 14th, June 24th to 28th,
September 30th to October 02nd and
November 26th

Number of days Shooting

12

Locations

Berlin, Germany
Technical characteristics
Release Date

May 5th 2015 – January 1st 2016

Length 25i p/s

approx: 7 min per episode

Language

English, German, French

Available Versions (sub)

English

Camera

Red Epic / Sony Fs7

Image Ratio

16:9 (1.77:1)

Program's end destination

ProRes4x4/ and H.264 1080p for Web Distribution

Sound

2.0 Dolby Digital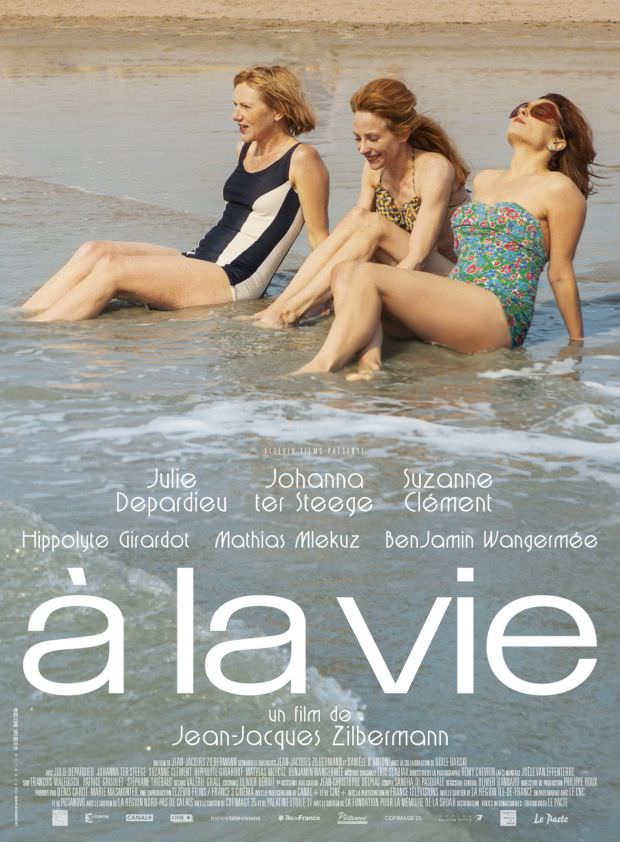 Case Study 2 — «To Life» by Jean-Jacques Zilbermann, presented by the director of photography, Rémy Chevrin (France)
Key words: file based production, archiving, professional crew.
Focus on 4K/2K, Collaboration, calibration, metadata, interoperability.
Synopsis
Helen, Lili and Rose, 3 young Jewish woman, met in Auschwitz where they were deported. Thanks to German-speaking Dutch Lili who was working in the camp kitchen, the 2 French girls survived.
After the liberation of the camp, they lost touch. Lili went back to the Netherlands. Rose settled down in Canada. Helen returned alone to France. Determined to find her old companions, Helen puts an ad, every year, in a Yiddish newspaper.
Fifteen years later, she finally finds her way back to them. The reunion takes place in Berck beach, north of France, during a warm summer. There, the three women reconnect and help each other overcome their Auschwitz demons, during those few days in the sunny sixties.
Director's filmography
2014 TO LIFE
2009 HE'S MY GIRL
2003 BAD SPELLING
1998 MAN IS A WOMAN
1993 NOT EVERYBODY'S LUCKY ENOUGH TO HAVE COMMUNIST PARENTS
Cast
Hélène

Julie Depardieu

Rose

Suzanne Clément

Lili

Johanna ter Steege

Henri

Hippolyte Girardot

Raymond

Mathias Mlekuz

Pierre

Benjamin Wangermée
Crew
Director

Jean-Jacques Zilbermann

Scriptwriters

Jean-Jacques Zilbermann, Danièle d'Antoni, Odile Barski

Producers

Elzévir Films: Denis Carot, Marie Masmonteil

1st assistant director

Jean-Christophe Delpias

Image

Rémy Chevrin

Sound

François Valdish

Costumes

Olivier Bériot

Set designer

Valérie Grall

Editor

Joele Van Effeterre

Production manager

Philippe Roux
The Making-of 2015
The Making-of 2014
The Making-of 2013
The Making-of 2012
The Making-of 2011
The Making-of 2010
The Making-of 2009
Contact