The Production Value Partners
INT
Day
The following partners develop and produce Production Value:

FOCAL (Lausanne, Switzerland)
The foundation is dedicated to professional training in cinema and audiovisual media and has been monitored by the industry for over fifteen years. Its program is conceived and designed to complement and enhance a practice-oriented, life-long learning process. FOCAL operates nationally and internationally. The quality of its programme and lecturers attracts participants from around the world. Successful collaboration with European institutions and partners in the profession plays an important role in networking for film and audiovisual professionals.
Norwegian Film Institute (Oslo, Norway)
The Norwegian Film Institute administers government financial support and other support mechanisms for the development, production and distribution of Norwegian audiovisual productions. The Institute is the national centre for the development of talent and ideas in the Norwegian film, television and games industry and is working actively to promote film culture and the Norwegian film heritage among a wide audience. The Norwegian Film Institute comprises departments for Development and Support, Promotion and General Public Affairs, as well as Administration and Information.

Swedish Film Institute (Stockholm, Sweden)
The Swedish Film Institute is a foundation that was founded in 1963 by the Swedish state and the various professional bodies of the film industry. Its remit – to support the production of new films, the distribution and screening of worthwhile films, to preserve and promote Sweden's film heritage and to represent Swedish film at an international level – is defined in the Film Agreement  and in the annual document of grant appropriations from the Ministry of Culture. The Film Institute is financed by a combination of state funding and the Film Agreement, which stipulates a ten percent levy on cinema admission charges. The current organisation, effective from November 2008, is divided into five departments: Production & Development, Audience & Promotion, Film Heritage, Administration and Communications.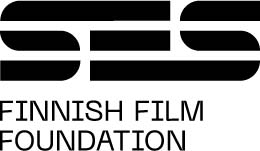 Finnish Film Foundation (Helsinki, Finland)
The Finnish Film Foundation supports and promotes the Finnish film industry by funding professional film production, exhibition and distribution. The Foundation is also responsible for the cultural export and international promotion of Finnish films. The Finnish Film Foundation was set up in 1969 as an independent foundation but it operates under the supervision of the Ministry of Education and Culture. The Foundation receives its funding from lottery and pools funds allocated for promoting film art.
INT
Production Value's Movie Magic Budgeting & Movie Magic Scheduling softwares supplier since 2007

MovieSoft is Entertainment Partners' distributor for Movie Magic Software in Europe. Since 1999, Moviesoft has developed a vast expertise in screenwriting and film production software and built a strong and vital business relationship with Software publishers such as Entertainment Partners, Final Draft, Innoventive Software to name a few. By actively participating in software user groups and being involved early stage in future product releases, MovieSoft is constantly able to improve its knowledge on product awareness well in advance of upcoming upgrades and features. This allows MovieSoft to offer better services such as consulting, training or technical support in the interest of its customers. Moviesoft's goal is to remain focused in this particular area of film pre-production and to contribute at a high level in building the tools of the future in the interest of its customers with whom Moviesoft share the same passion for images.
Production Value has established a close collaboration with the following European professionnal organizations:
Production Value 2020 in Hungary was proposed by: FOCAL Switzerland, Norwegian Film Institute, Swedish Film Institute, Finnish Film Foundation, Film I Väst and Hungarian National Film Fund in association with Proton Cinema with the support of the Compensating Measures of the Federal Office of Culture FOC
Production Value 2019 in Sweden was proposed by: FOCAL Switzerland, Norwegian Film Institute, Swedish Film Institute, Finnish Film Foundation and Film I Väst with the support of the Compensating Measures of the Federal Office of Culture FOC
Production Value 2018 in Italy was proposed by: FOCAL resource, FOCAL Switzerland, Norwegian Film Institute, Swedish Film Institute, Finnish Film Foundation, with the support of Creative Europe and of the Apulia Film Commission
Production Value 2017 in Spain was proposed by: FOCAL resource, FOCAL Switzerland, Norwegian Film Institute, Swedish Film Institute, Finnish Film Foundation, with the support of Creative Europe and of the Bilbao Bizkaia Film Commission
Production Value 2016 in the Netherlands was proposed by: FOCAL resource, FOCAL Switzerland, Norwegian Film Institute, Swedish Film Institute, Austrian Film Institute, Finnish Film Foundation, with the support of Creative Europe
Production Value 2015 in Finland was proposed by: FOCAL resource, FOCAL Switzerland, Norwegian Film Institute, Swedish Film Institute, Austrian Film Institute, Finnish Film Foundation with the support of Creative Europe
Production Value 2014 in Austria was proposed by: FOCAL Switzerland, Norwegian Film Institute, Swedish Film Institute, Austrian Film Institute with the support of MEDIA
Production Value 2013 in Switzerland was proposed by: FOCAL Switzerland, Norwegian Film Institute, Swedish Film Institute, Austrian Film Institute, with the support of MEDIA and of the Cultural Affairs of the Canton du Valais
Production Value 2012 in Malta was proposed by:
FOCAL, Norwegian Film Institute, Swedish Film Institute, Austrian Film Institute
with the support of MEDIA
Production Value 2011 in Sweden was proposed by:
FOCAL, Norwegian Film Institute, Swedish Film Institute, Austrian Film Institute
with the support of MEDIA
Production Value 2010 in Austria was proposed by:
FOCAL, Norwegian Film Institute, Swedish Film Institute, Austrian Film Institute, Erich Pommer Institute
with the support of FFA and MEDIA
Production Value 2009 in Norway was proposed by:
FOCAL, Norwegian Film Institute, Erich Pommer Institute, Austrian Film Institute
with the support of FFA and MEDIA
Production Value 2008 in Germany was proposed by:
FOCAL, Norwegian Film Institute, Erich Pommer Institute
with the support of Medienboard Berlin-Brandenburg and MEDIA
Production Value 2007 in Switzerland was proposed by:
FOCAL, Norwegian Film Institute, Erich Pommer Institute, National Film and Television School
with the support of MEDIA
Applications are now closed